Campus Articles || Education || Quirky Europe


Ever thought about studying in Europe, but don't know what to expect or which country to go to? Here's our little mini-Europe guide to some of their quirks.
IRELAND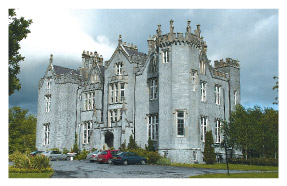 Everyone knows it's Guinness country, but beyond its famous tipple and its rolling green countryside, there are other things worth exploring.
Spend the night at a haunted house. The 12th-century Kinnitty Castle in County Offaly is reputed to be haunt- ed by a tall, friendly monk dressed in black. His presence has been felt in The Great Hall of The O'Carrolls and he is said to possess the gift of predicting the future. Definitely not for a good night sleep, but it's a once in a lifetime experi- ence, so why not?
FRANCE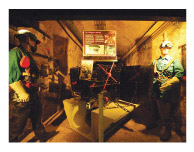 Paris. The city of romance, fashion and art. Sure, everyone queues up at The Louvre or has seen the Eiffel Tower, but what quirks lie elsewhere in this city of L'Amour?
Mon Sewer. Who would have thought that they are also a city proud of their sewer system? They even have their own Paris Sewer Museum. And it's loca- ted at no other than in the sewer itself. No joke.
Its content is just like any other museum – artifacts, historical facts, and the likes – only, it's a little humid and "slightly" stinky.
SPAIN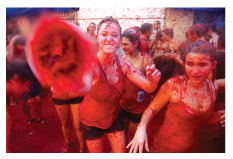 Spain is more famously known for their artistic heritage, Flamenco music and dance, bullfights, beaches and lots of sunshine.
Ketchup fight! Come dressed in your worst clothes, and have fun throwing tomatoes at total strangers. La Tomatina is an annual event where thousands of people have this food fight, accompa- nied by music and fireworks. Never was a food fight so much fun … and it doesn't get you into trouble.
No Bull. Brave Spanish men will queue in the streets for a chance to outrun huge raging bulls. This event lasts for nine days and ends with many injuries. Definitely not for the faint hearted – and definitely not something you'd want to tell your mother about.
GERMANY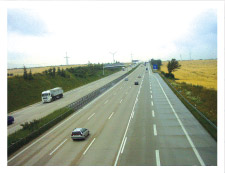 The country you'll never fail to come across countless times during your History lesson. Here are some quirky facts about Germany which you'll never learn in History classes.
Drive as fast as you want on the motorway. There is no fixed limit on the 'Auto- bahn.' Definitely appeals to the speed lovers out there as you fly down the motorway living your "F1 dream." But whether or not you choose to be suicidal on your holiday trip is ultimately your choice.
Order a beer at McDonalds. The only country where it is socially acceptable to be ordering beer from an otherwise kid- oriented fast food chain. The Germans have a different menta- lity towards alcohol – they are, after all, the second biggest consumer of beer in the world.
SWITZERLAND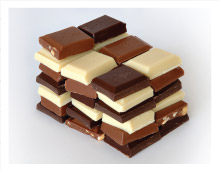 A picturesque country surrounded by the Alps, Switzerland is indeed panoramic. But beneath all that tranquil, the Swiss  have their one-of-a-kind quirks.
Fancy some chocolate? The Swiss are famous for many things, including their chocolate.
The locals eat an average of about 12kg per person a year! So if you love chocolate, pile it on!
Need to find a bank? There are more banks than dentists in Switzerland. Even if they're posh private banks, you can just ogle at the expensive cars parked outside.
ITALY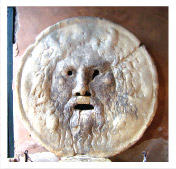 The country that is said to have more masterpieces per square mile than any other country in the world. No doubt you'll be living La Dolce Vita.
Fancy something paranormal? Instead of the normal historical tour, why not opt for the 'Ghost and Mystery Walking Tour of Rome'? The night tour brings you through a nocturnal view of Rome – the myste- rious city where facts and legends, historical and supernatural myste- ries intertwined. Definitely not for the faint hearted.
Free fun.See the famous Trevi fountain and participate in the tradition of tossing a coin over your shoulder to ensure your return to Rome. Or put your hand in the mouth of truth – La Bocca della Verità – tell a lie, and see what happens. If you lose your hand, at least you didn't have to pay to do it.
Campus Articles || Education || Quirky Europe