By now you've heard that all across the internet, lawyer-turned comedian Jocelyn Chia stirred up a storm with her joke at Manhattan's Comedy Cellar. The moment a tiny clip of her stand-up performance hit social media, controversy erupted like fireworks on the Fourth of July.
Things got even more interesting when the Royal Malaysia Police chief, Acryl Sani Abdullah Sani, revealed plans to call in the big guns—Interpol—to track down Ms. Chia's full identity and current location. Jocelyn Chia, a US citizen who grew up in Singapore, is now under investigation for potentially violating the sacred laws of incitement and offensive online content.
That's not all! Malaysia's UMNO youth wing, led by Dr. Muhamad Akmal Saleh, marched to the US Embassy on June 10 with around 100 protesters! Armed with a memorandum, they voiced their discontent over what they saw as a significant insult. "We urge the government to ban Jocelyn Chia from entering (Malaysia)," he said after submitting the memorandum.
Earlier, the march was planned to head to the Singapore High Commission but has since changed it to the US embassy.
Singapore meanwhile has distanced itself from the comedian. Her joke prompted an apology from Singapore's High Commissioner to Malaysia, and Foreign Minister Vivian Balakrishnan tweeted that Jocelyn "certainly does not speak for Singaporeans" and he was "appalled by her horrendous statements." Even comedian Kumar apologised to Malaysians for the joke.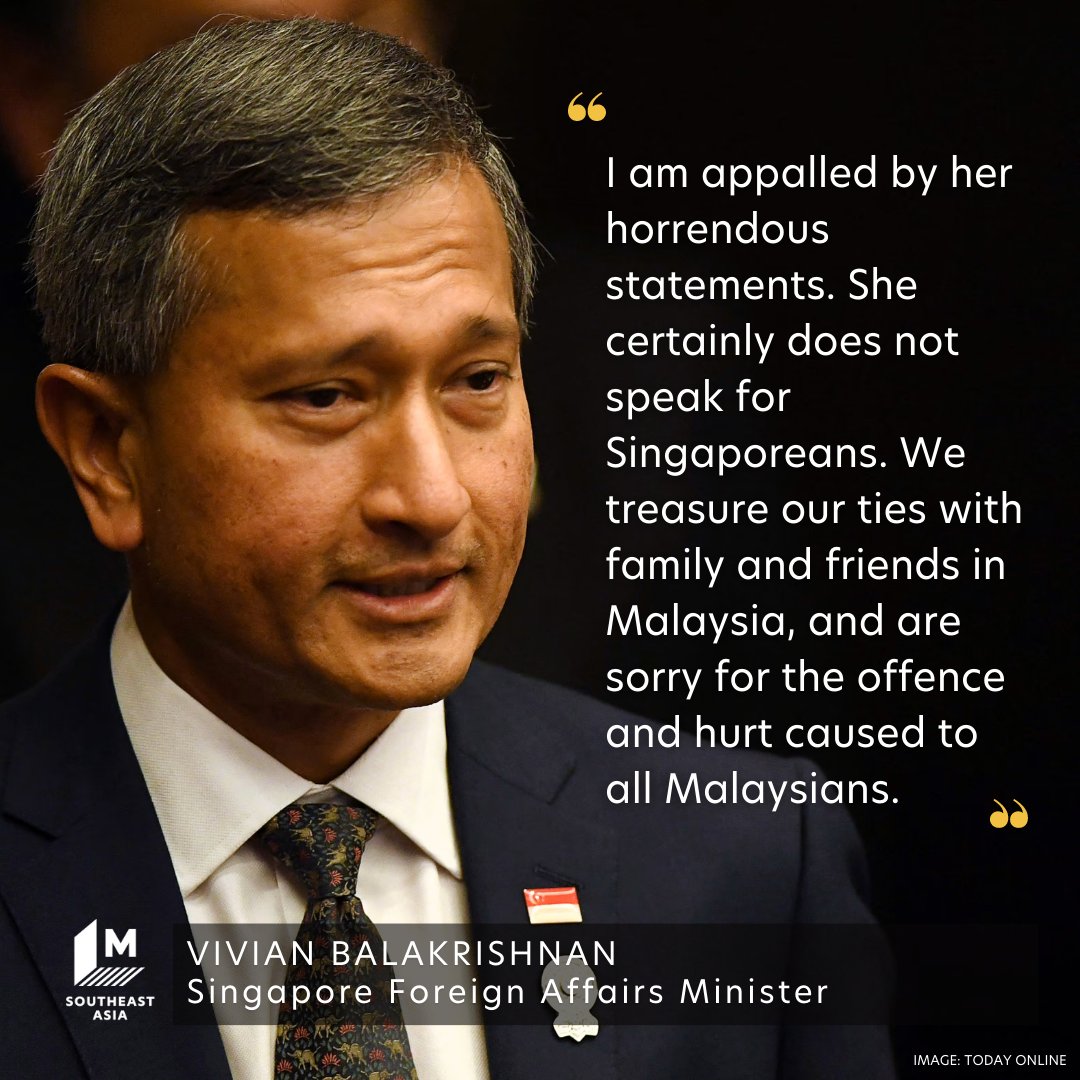 According to Jocelyn, the part of her set that set off the controversy was apparently used "more than a hundred times" for a year and a half without an issue.
The "joke" that started it all
In case you haven't seen the clip, which was uploaded to TikTok on 7 June 2023, Jocelyn kicked off her act by pointing out that Singapore had skyrocketed to first-world status while Malaysia, according to her humorous take, had merrily embraced the "developing" label.
Then she suggested that Malaysian airplanes "can't fly" – making a reference to the unfortunate and mysterious disappearance of Malaysia Airlines flight MH370 back on March 8, 2014.
She then gave this punchline: "What? Malaysia Airlines going missing not funny, huh? Some jokes don't land."
The video has since been removed by TikTok, which cited a violation of its hate-speech guidelines. As of Sunday, Chia's Facebook and Instagram accounts were no longer available to view. However, the clip still remains viral on social networks, and her Twitter account is still active.
"I do stand by my joke but with some caveat – I stand by it in its entirety, when viewed in a comedy club. Upon reflection I do see that having this as a clip that gets viewed out of a comedy club context was risky," she said in an interview with CNN.
The backlash came from citizens, celebrities, diplomats, and politicians. Malaysian comedian Harith Iskandar made an IG video statement about the clip: "Malaysia, we may be still a developing nation, but when it comes to kindness and thoughtfulness, we are definitely First World. I don't know about other countries, though."
In defense of Jocelyn
However, there were many netizens who supported her jokes:
She added that she bears no grudge against Malaysia – and both Singapore and Malaysia have been food rivals for decades – and that it was a common culture for comedians to "roast" their live audience. It seems like her roast ultimately landed her in hot water.
What is your view on the whole situation?