Have you heard of the controversial Nike "Satan Shoes"? Nike Inc, on Monday, has sued a New York-based company MSCHF Product Studio for infringing and diluting its trademark with its production of the black-and-red, Satan-themed sneakers which went on sale on Monday (29 Mar).
The Satan Shoes
The shoes are actually (unauthorised) customised Nike Air Max 97 sneakers that's produced as a venture between Grammy-winning rapper Lil Nas X and MSCHF, a business focused on making products go viral. The back of one shoe says "MSCHF" and the other says "Lil Nas X."
Named "Satan's Shoes", it has a limited run of no more than 666 pairs. A demonic bronze pentagram embellishes the shoe lace, and each shoe is imprinted with the number 666 and a Bible verse with "Luke 10:18" – which refers to "I saw Satan fall like lightning from heaven."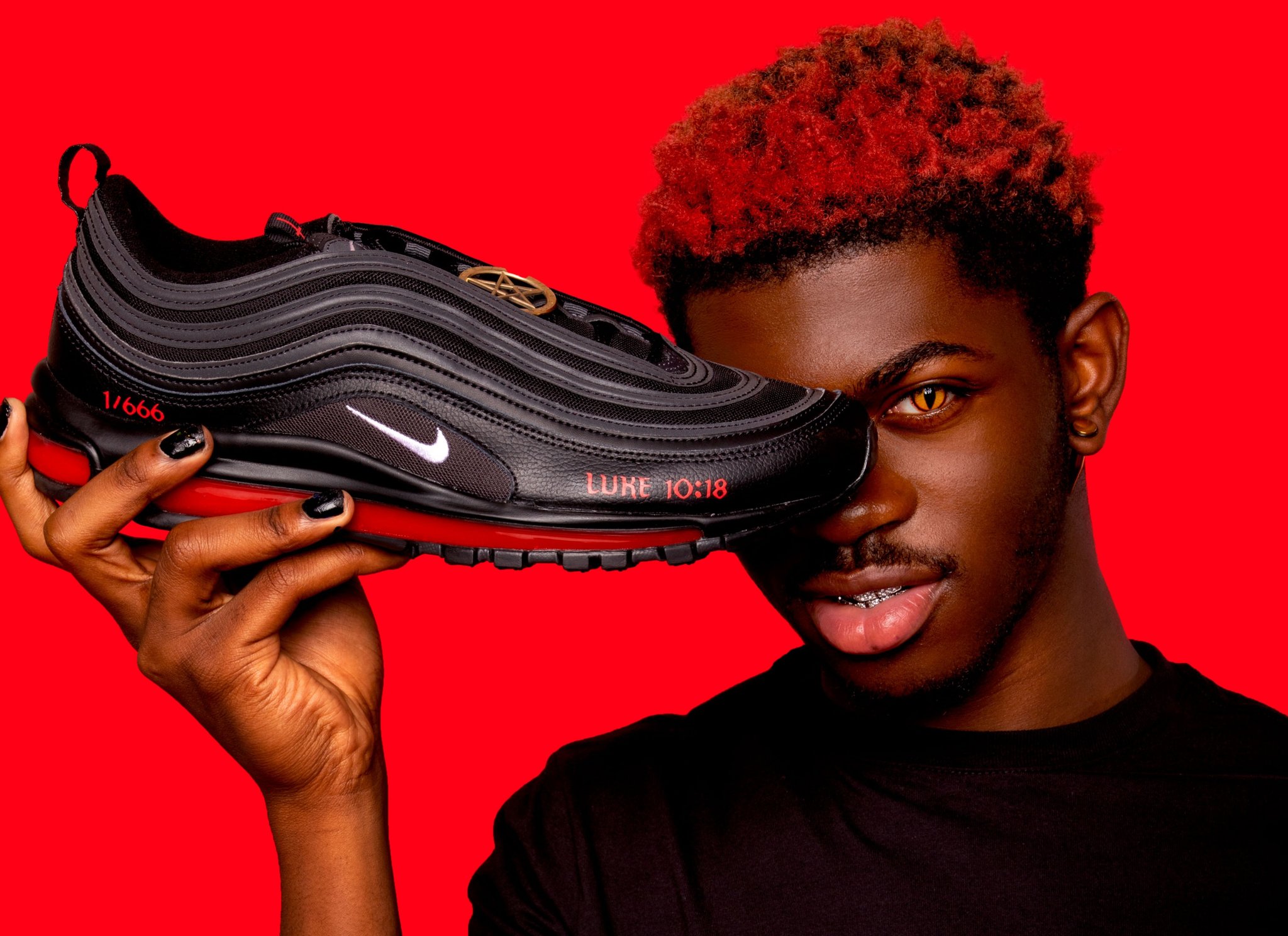 Conservative Christians are slamming the shoes for its representation, and possibly for the fact that each shoe actually contains "one drop of human blood". The shoe's air bubble sole contains 60 cubic cm (2.03 fl oz) of red ink and "one drop" of human blood, according to MSCHF. The blood is provided by members of the art collective, who collected individual drops over the course of a week.
The shoes sold out in less than one minute at US$1,018 per pair. The 666th pair will be sold to the one who wins the lottery via Twitter. MSCHF has said that Lil Nas X will keep the first pair.
The lawsuit
In the lawsuit against MSCHF (Lil Nas X is not named in the suit), Nike said the shoes were produced "without Nike's approval and authorization", and the company was "in no way connected with this project".
In addition to trademark infringement and dilution, there is already evidence of significant confusion in the marketplace of the sneakers. There's been calls to boycott Nike in response to the mistaken belief that it's a Nike-authorised or approved product. Nike has asked the court to immediately stop MSCHF from fulfilling orders for the shoes.
Meanwhile, Lil Nas X on Friday released a video for his new song "Montero (Call Me By Your Name)" – here, you can see him dancing with a character sporting devil horns. 
The shoe company
This isn't the first time MSCHF has created controversial products. Back in 2019, they released Jesus Shoes, which were also modified from Nike Air Max 97s. This time, the soles included holy water supposedly sourced from the Jordan River.
The sneakers initially sold for US$1,425, and was listed on resale sites for as much as US$4,000, according to New York Times, which also mentioned that the Jesus Shoes were also done without approval from Nike.