UPDATE: Sengkang TC has chosen its logo, and among its 419 entries and top 20 finalists, SKTC has chosen to base its town council logo on an entry submitted by Kelly Hah: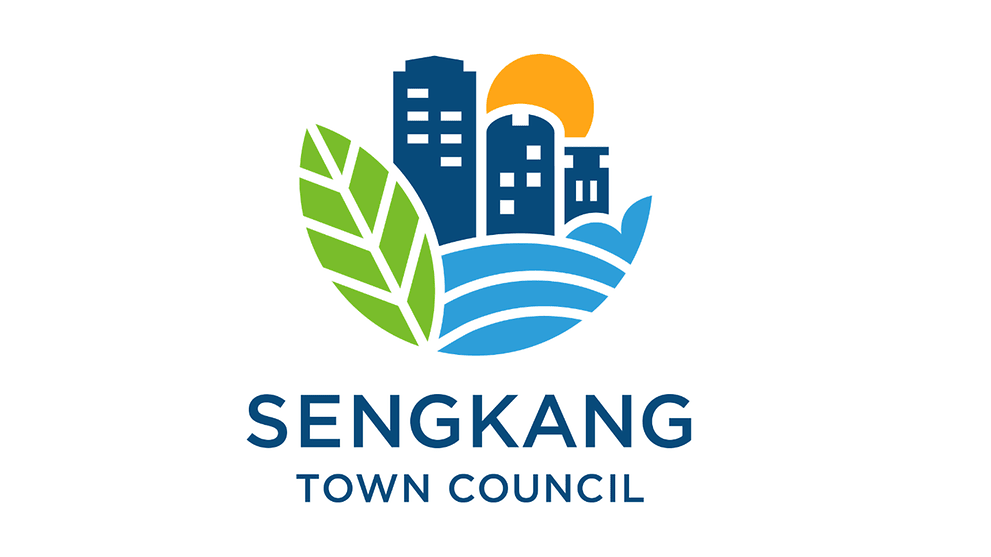 Here are the the entries Sengkang TC has picked their top 20 Finalists:
Sengkang Town Council recently called for a new logo design submission to reflect the character of Sengkang and the values of the Workers' Party, and all Singaporeans aged 13 and above can submit a design. The winning designer will get $500 cash and bragging rights.
This provided a good opportunity to check out the logos of other town councils for some inspiration.
Apart from the fact the they all tend to give us the 90s vibe with their colour palette and iconography, here are some general observations of the current town council logos we have to date:
Greens and blues dominate
Green and blue are popular colours – and the combo is often used in many logos. The colour green is supposed to represent the clean, fresh environment, while the blue is used for everything from history to social cohesion. Marine Parade's blue represents its proximity to the sea.
Building blocks
Many logos tend to feature icons of buildings – not a surprise considering they represent the HDB architecture of the estates represented. But do they have to be that literal?
Curvy icons
Many logos also feature some sort of curved line or stroke that represents elements like the river, seaside, and walking paths. Many also feature random arches to represent some form of movement and vibrancy.
Icons of people
While icons of buildings dominate, two TC logos – Nee Soon and Sembawang – chose to focus on people instead. They both look like they came from the same designer, right down to the colour choices.
Logos that stand out
While many of the logos look like they came from the same set, a few stood out for being different. Props goes to Jalan Besar logo for the bold choice of colours (purple and muddy yellow) and uneven shapes. The Tampines logo has an interesting symmetry using negative space, with the only downside being the barely-visible light green of the name.
The Pasir Ris-Punggol logo stands out for it sail design, and Marine Parade's icon has managed to refrain from using typical icons used by other TC logos.
Lastly, the Marsiling-Yew Tee logo leaves a lot to be desired with its nondescript text-only design.
Sengkang TC Design Submissions
If you're interested in submitting your design for Sengkang Town Council, the closing deadline is 13 September 2020. Submit your entry via the form here.
In response to the open call, local comic artist who runs 'Toast Comics' submitted his very own design: a topless comic version of a muscular Jamus Lim, holding a hammer in one hand and a cockle with a heart in it (literally representing 'warm our cockles') in the other hand.