If you're a fan of BL dramas from Asia, then you'll already know of a few streaming sites you can watch them from, including Viu. Over the past few months, it's been slowly building its roster of BL drama titles to satisfy the huge demand for the genre, which feature M/M relationships.
Korean BL titles
Viu has been specialising in bringing Korean content to its viewers, so it's no surprise that some of the most recent titles it's added include Korean BL dramas. Color Rush, To My Star, You Make Me Dance, and more all feature gorgeous up-and-coming actors – interestingly, many are also singers or idol trainees.
Related: Check out these Korean BL dramas!
Nobleman Ryu's Wedding
Currently airing, this drama is the first BL set in the Joseon dynasty, so expect gorgeous costumes and elaborate hats. The plot centres around scholar Ryu Ho Seon who realises his bride is in fact her brother, Choi Ki Wan, and both of them agree to keep up the ruse until her return for political reasons. That is, until Ho Seon's friend, Kim Tae Hyung falls for Ki Wan and begins to pursue him. A jealous sister and an overzealous mother completes this colourful comedy.
All the actors here have been in previous BLs: Ryu Ho Seon is played by Jang Eui Soo (Where Your Eyes Linger), Choi Ki Wan by Lee Se Jin (Mr. Heart), and Kim Tae Hyung by Kang In Soo (Wish You).
You Make Me Dance
You Make Me Dance is from the same production house behind popular BL titles like Where Your Eyes Linger and Mr Heart. This story centres around an aspiring contemporary dancer who dances his way out of debt, and his debt collector.
When Shi On the dancer gets kicked out of his family home, he decides to pursue his ambition and meets Hong Seok, a debt collector who's seeking his repayment. They both soon share a rooftop apartment, and spending time together has changed Hong Seok's perspective on life. The duo soon forms a close bond that turns romantic, except their fledging love story could be derailed by two other individuals: a CEO and a senior student. Shi On is played by Chu Young Woo, and Hong Seok by Won Hyung Hoon.
Color Rush
Based on a webtoon, Color Rush is a fantasy genre involving Monos and Probes – Monos are people who see the world in black and white, and only their Probes can bring colour into their lives. Because of this, Monos are known to be possessive and violent with their Probes.
The story centres on Yeon Woo, a Mono who's just transferred to a new high school where he meets Yoo Han, who happens to be his Probe. While at first rejecting the idea of being close to Yoo Han, Yeon Woo slowly feels himself drawn to his Probe, who just can't stop butting into his life; but why? The series stars Hyun Jun (formerly of boy band The Boyz) as Yoo Han, and Yoo Jun as Yeon Woo.
To My Star
This tells the story of a popular, cheery actor who wants to lay low in order to avoid media scrutiny, and he happens to move into the home of an aspiring chef with a perpetual sour face. Will actor Seo Jun and chef Ji Woo be able to reconcile their differences in personality in order to live together in harmony, or will Seo Jun's attraction to Ji Woo cause friction to the latter's reluctance to 'veer off the path'?
This is a story of a sometimes sweet, sometimes salty romance – and features a scene in the last episode that was much talked about among the BL community. This series stars Son Woo Hyun as Seo Joon and Kim Kang Min as Ji Woo.
Taiwanese, Thai, Hong Kong BL titles
Bite Me (Thailand)
Thailand is the biggest producer of BL dramas, and the latest title to appear on Viu is Bite Me, which is written by the author of the popular Manner of Death. This foodie series is about a masterchef named Chef Aue (Zung Kidarkan) who seems to be losing focus on his cooking, but a chance meeting with an ordinary food delivery boy named Aek (Mark Siwat) – who has extraordinary skills in the kitchen – changes everything.
Close Friend (Thailand)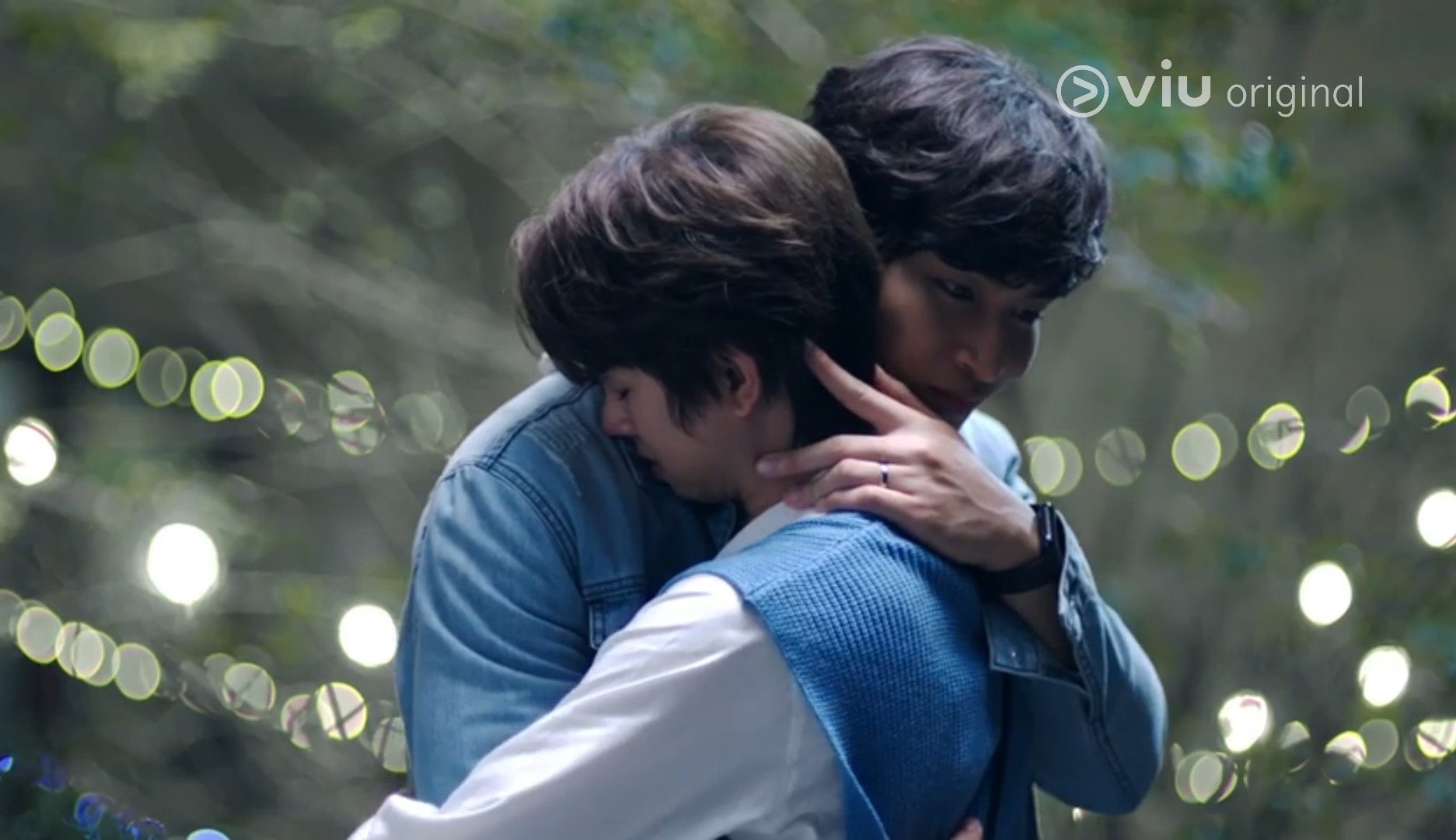 Viu's first Thai collaboration is Close Friend – a series that shows 6 couples in 6 very different short stories (20 mins). Most of them revolve around a friends-to-lovers story, all packaged in short 15-20 minute episodes. Featuring a star-studded cast who are popular BL 'couples' like OhmFluke, KimCop, YoonTalay, MaxNat, JaFirst, and Mii2, the series also showcases original music.
HIStory 4: Close To You (Taiwan)
Viu also has a few Taiwanese BL titles, namely the hugely popular HIStory series which includes HIStory 3: Trapped and HIStory 3: Make Our Days Count, both of which first aired in 2019. Both titles are on Viu.
The latest installment of the HIStory series tells the story of wedding planner Licheng (Charles Tu), who asks his male co-worker who happens to be his housemate, Mu Ren (Ansen Chen) to be his date – in order to get the attention of the person he really wants: a female co-worker Mei Fang who is a 'fujoshi' (a woman who's obsessed with m/m relationship stories). However, he ends up falling in love with Mu Ren for real.
The series also showcases another m/m couple: Xing Si (Licheng and Mu Ren's housemate) and his younger stepbrother, Yong Jie.
A synopsis of HIStory 3: Trapped, the story of a police officer who becomes trapped in the underworld when he develops feelings for a gang leader, can be found here. HIStory 3: Make Our Days Count focuses on high schoolers Hao Ting and Xi Gu who're polar opposites: one's an extrovert, the other an introvert. But Hao Ting notices that he has the unique ability to bring Xi Gu out of his shell – and becomes intent on melting his cold-as-ice exterior.
Ossan's Love/大叔的愛/Love or Dead (Hong Kong)
One of the biggest BL drama hits in Japan is undoubtedly Ossan's Love (which we've covered here) which was released in 2018, followed by the sequel Ossan's Love – In The Sky – in 2019. Both titles are currently available for streaming on Viu.
The remake, called "Dai Suk's Love" or "Love or Dead" and released on June 28, is actually a Hong Kong version in which office worker Tin Yat Hung is pursued by both his creepy older boss KK and his roommate/colleague Ling Siu Muk. The series will have 15 episodes (45 mins each), and stars Kenny Wong as KK, with Edan Lui as protagonist Tin Yat Hung and Anson Lo as Siu Muk – the latter two are members of HK boy band MIRROR.