Who doesn't like watching Korean dramas (K-dramas)? They're a great form of escapism, and they come in all forms of genres, from crime to romance and sci-fi. However, another genre in K-drama is fast becoming popular with an audience who's more in tune with webtoons: the BL genre.
Unlike K-dramas with their hour-long episodes, Korean BL dramas are known for their ultra-short formats, usually in the 10-20 minute format. Most titles have been compiled into a single movie, and you can watch these dramas/movies on online platforms like VIKI, WeTV, Netflix, and more. Viu has recently added a number of Korean BL drama titles on their platform.
Interestingly, most of the actors in Korean BL dramas of 2020 were also idols or idol trainees. Here is a list of the Korean BL dramas you can watch (for upcoming dramas, scroll down):
Nobleman Ryu's Wedding (Apr 2021) | Nobleman x Nobleman
Also known as Nobleman Ryu's Wedding, this drama is the first one set in the Joseon dynasty, so expect gorgeous costumes and elaborate hats. The plot centres around scholar Ryu Ho Seon (Kang In Soo) who realises his bride is in fact her brother, Choi Ki Wan (Lee Se Jin). They keep to the ruse for political reasons, until Kim Tae Hyeong (Jang Eui Soo) falls for Ki Wan and begins to pursue him. It's set to premiere on Viu on April 16. (8 episodes)
You Make Me Dance (2021) | Dance student x Loan shark
You Make Me Dance centres around Shi On (Chu Young Woo), an aspiring contemporary dancer who has to settle a debt with his debt collector, Hong Seok (Won Hyung Hoon) by winning a dance audition. As fate would have it, both end up living together so that Hong Seok can secure his "investment" but as their bond turns romantic, fate throws up unpleasant obstacles. (8 episodes | 14 mins)
To My Star (2021) | Actor x Chef
To My Star tells the story of popular actor Kang Seo Joon (Son Woo Hyun) who's embroiled in a scandal, and so he was assigned to live with chef Han Ji Woo (Kim Kang Min) to hide out. Despite having wildly different personalities, the two are drawn to each other – although conservative Ji Woo may need persuading. (9 episodes | 15 mins | Compiled into movie)
Color Rush (2021) | Mono x Probe
Color Rush is a mystery/fantasy about a colour-blind Mono named Choi Yeon Woo (Yoo Jun) and his Probe, Go Yoo Han (Hur Hyun Jun) who brings colour into his life. As Yeon Woo tries to resist Yoo Han's mysterious pull and avoid all his obvious advances, he is also trying to unravel the mystery of his missing mother. (8 episodes | 15 mins)
Wish You: Your Melody From My Heart (2020) | Busker x Keyboardist
Wish You puts together Kang In Soo (Kang In Soo), a free-spirited busker, and Yoon Sang Yi (Lee Sang), who brings him into the world of a major record company. As the two live and work together, early tensions give way to mutual respect for each other's talents, and their relationship grows as they both tackle obstacles in their way. (8 episodes | 10 mins | Compiled into movie)
Mr. Heart (2020) | Marathoner x Pacemaker
Mr. Heart is a high school love story between Jin Won (Cheon Seung Ho), a high-strung record-breaking superstar marathon runner, and his carefree pacemaker Sang Ha (Lee Se Jin) who finds joy in running. When Jin Won's coach makes them work together, the hostility soon turns into something else. (8 episodes | 11 mins | Compiled into movie)
Where Your Eyes Linger (2020) | Chaebol heir x Bodyguard
Where Your Eyes Linger explores the complex master/servant relationship between a pair of high school kids: Tae Joo (Han Gi Chan), the playful successor of a chaebol, and his bodyguard Kang Gook (Jang Eui Soo). Things get complicated when they both realise they have (forbidden) strong feelings for each other. (8 episodes | 10 mins | Compiled into movie)
Long Time No See (2017) | Hitman x Hitman
Long Time No See revolves around two hitmen who met by chance and became attracted to each other before realising they both work for opposing gangs (and thus have to kill each other). The drama delivers in terms of visuals, action, and the chemistry of the two leads, Chisoo (Tak Woo Suk) and Gitae (Yeon Seung Ho). (6 episodes | 17 mins)
Upcoming Korea BL dramas
Thanks to its popularity, a slew of upcoming Korea BL dramas that have been announced. Here are the ones that are confirmed so far:
Peach of Time (2021) | TBA
Peach of Time is a supernatural BL series about Yoon Oh (Choi Jae Hyun) – a ghost who can't leave the human realm due to a grudge. Instead, he'll find love with a human. This joyful love story also features Thai BL actors Jimmy Karn and Tommy Sittichok (who are known as "Mii"). (10 episodes | 20 mins)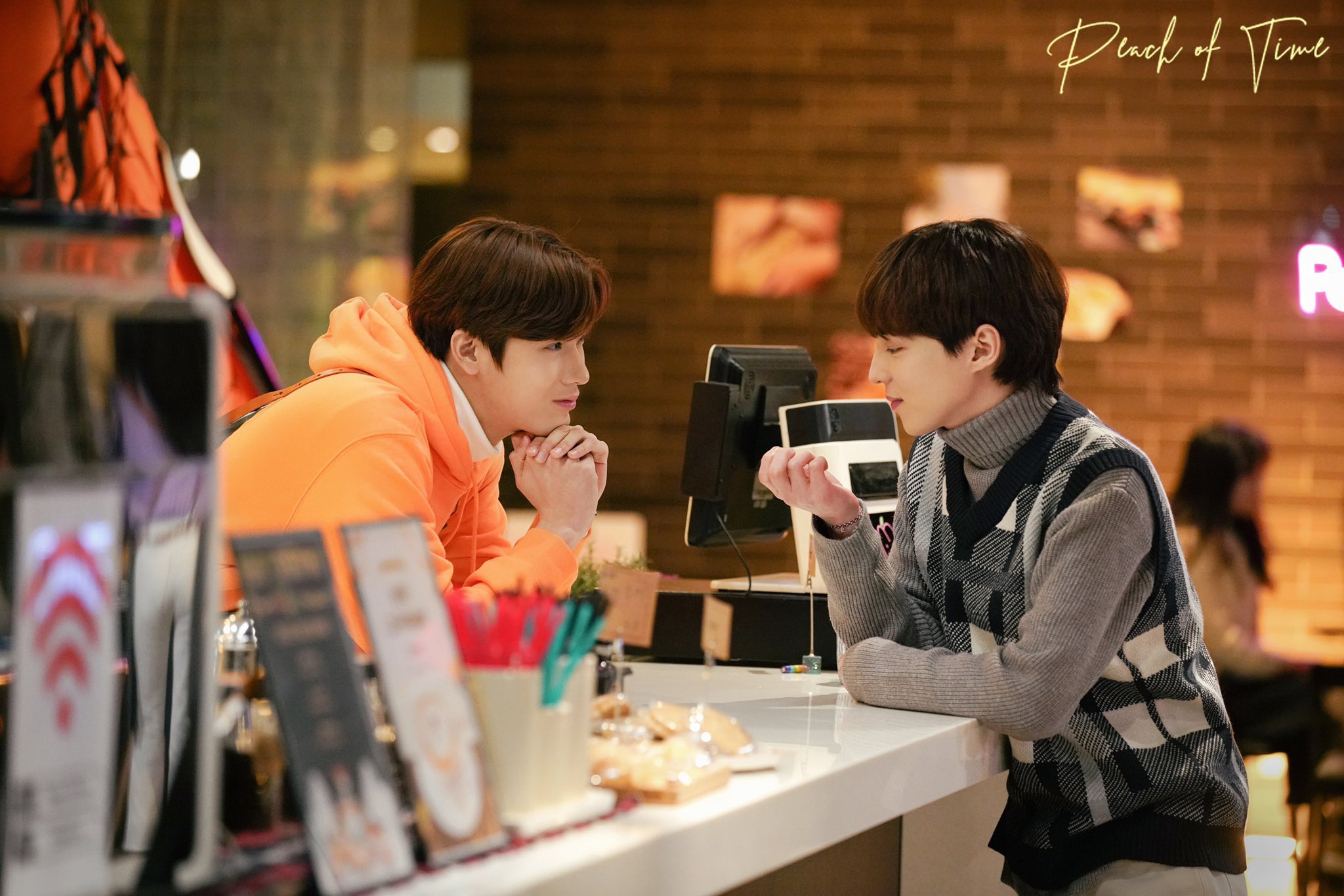 Semantic Error (2021) | TBA
Semantic Error is a campus BL story that pitches together game developer Choo SangWoo and designer Jang JaeYoung (who's also the campus star), whose personalities are like oil and water.
Saebit Boys' Highschool Council (2021) | TBA
This is based on the dating sim game "Saebit Boys' Student Association" where players role-play as the protagonist and meet various attractive boys at school. They can pick the one they prefer, and develop a romantic relationship with them.