New branch offers paperless transactions, digitablets, financial literacy workshops & more
By Roshni Kapur
Does the thought of a bank or financial company evoke the image of a conventional, highly formalized customer environment?  Yeah, we thought so too.
Well, perhaps you'll be impressed with the new take on banking at the DBS Remix within *SCAPE.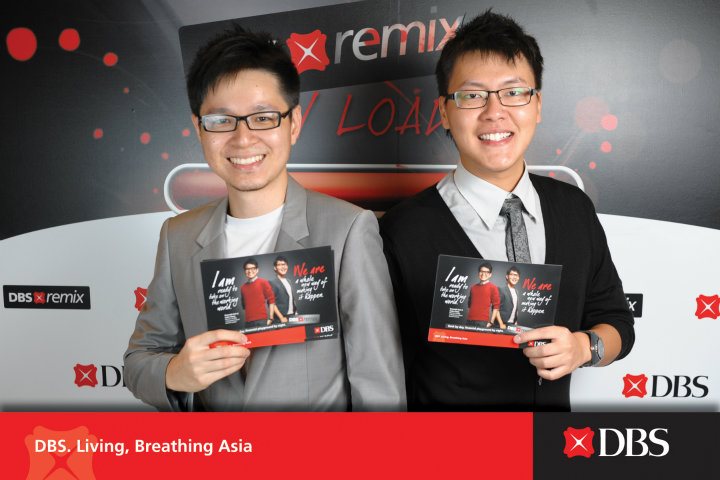 Using the tagline, "Bank by day, financial playground by night, " the branch is seeking to revolutionize the typical image of the banking experience – at least for students and young adults.
Designed by a pair of former Masters students from the NUS School of Design and Environment for the 2010 "I-Designed-A-Bank" contest, Kenneth Koh and Colin Chew won the competition and went on to design the DBS Remix branch. Still serving as a financial hub to customers and clients, DBS Remix takes on a brand new platform. Not only does it have the financial capabilities like most other branches, it also serves as a learning zone for the youth. It is an avenue to network, share ideas and spread creativity.
Upon entering the branch,  you'll find a digital guest book available for customers and clients to provide comments and feedback. Unlike other DBS branches, don't be surprised not to find a single marketing brochure. As a paperless branch, they'll be sending those to your email. DBS Remix also embraces the idea of social media, especially Facebook. Everything, from the latest news to cyber advertising, can readily be found on their Facebook page. Digitablets, touch screens, an e-queue system and an infotainment screen, have all been installed to make the experience a memorable one.