For those who're born into the era of smartphones like iPhones, do you ever wonder how we got to this stage? Some of you retro fanatics may be familiar with the very first mobile phone, the Motorola DynaTAC, which was literally like a brick. But in between that stage and the smartphones, there was a stretch where phone design went absolutely bonkers.
Here's a list of some of the weirdest mobile phones that you may not have seen or even heard of (especially if you're Gen Z). And 2003 was a bumper year for bizarre phone designs.
Nokia 7600 (2003)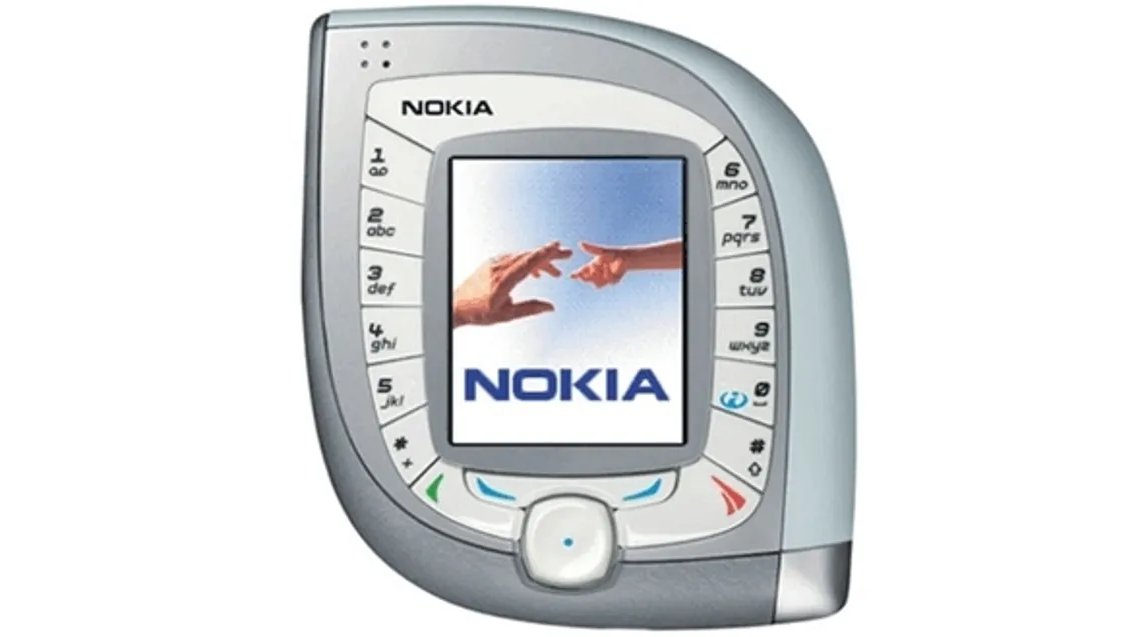 Nokia's had a lot of bizarre designs but this is one of its weirdest. First announced in 2003, the Nokia 7600 – about the size and thickness of a packet of playing cards – is definitely an awkward phone to hold and use. It had only a 128 x 160 pixel screen with 65,000 colours, and only ran on the 2G network. To use it, you'd have to hold the device by its edges, making it difficult to use the menu-scrolling pad at the bottom, and punching in the numbers. But that's not the worst part: imagine having to use the phone to talk to someone by tilting it at a 45º angle.
Siemens Xelibri 6 (2003)
In a bid to tap into female users, Siemens modeled the Xelibri 6 on a make-up powder container with a mirror which is available in "sheer bronze" and "platinum blush" colours. The screen is tiny because its design allows for two small mirrors integrated into the phone – the smaller one has a magnifying effect. It isn't great on features, as it doesn't have a WAP browser, and its keypad resembles a rotary phone.
Nokia 6800 (2003)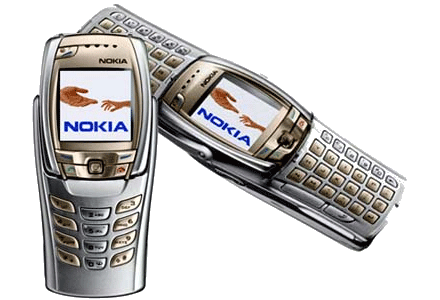 Released in 2003, Nokia 6800 brought the QWERTY keyboard to a whole new level by combining number and alphabet keypads. When closed, the phone fits in your palm and looks just like a regular mobile phone, and when you open the phone up, it reveals a full keyboard. The screen also rotates 90º so you can use the keyboard for things like texting and emailing.
Panasonic G70 (2003)
This bizarrely-shaped phone was also designed strictly for the "girlie" market – meaning they're prepared to sacrifice technical features for looks and handbag-friendliness. So they went with the obvious makeup powder container design which looks uncannily like a Christmas ornament. This mobile phone is tri-band and supports GPRS data with a WAP browser, and its "mirror" is actually the phone display.
Nokia N-Gage (2003)
The N-Gage is Nokia's first dedicated gaming phone with a design that allowed users to navigate menus and play games in landscape mode. Users could actually play the original Tomb Raider on the color-dense display. It also had an MP3 player, downloadable content, and a USB port! It may look cool when you're playing games, but when you're answering a call, you actually had to use the phone sideways – as in the narrow side of the phone.
Motorola MPx (2004)
You've seen phones that flip, but have you seen one with a "dual hinge"? Meet the Motorola MPx: it can be opened vertically like a traditional flip phone, and also horizontally to reveal a QWERTY keyboard! It's marketed to "mobile professionals" and it runs on Microsoft Windows Mobile software – crucially, it came with a stylus pen. Yes, it also has a camera.
Nokia 7280 (2004)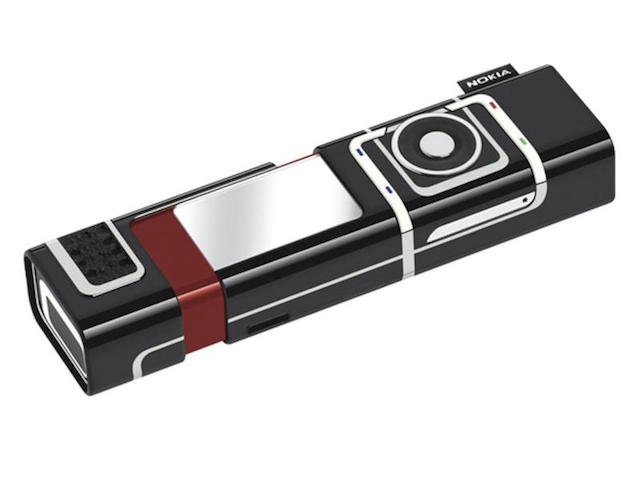 On the market in 2004, the slim and sleek Nokia 7280 either looks like a fashionista's phone or a secret camera used to take secret Russian documents while being an undercover spy (it has a tiny screen and a VGA camera). It didn't have a dial pad or even a touchscreen! You operate it via an iPod-like wheel that's not touch-sensitive – you had to physically spin the wheel to get the numbers and letters you want! Imagine trying to send a text message by scrolling through every letter. No wonder it didn't take off.
Sony Ericsson W800i (2005)
Sony Ericsson's W800i is its first Walkman phone – if you don't know what Walkmans are, they're basically the 80s version of iPods. This phone was released in a time when everyone wanted music features in their phones; there's a dedicated shortcut key for the music player and stereo earbuds are included. Flip the phone around, and you'll see it resembles a digital 2MP camera – slide open the lens cover and snap! – with autofocus, video recording function, and flash.
Nokia N90 (2005)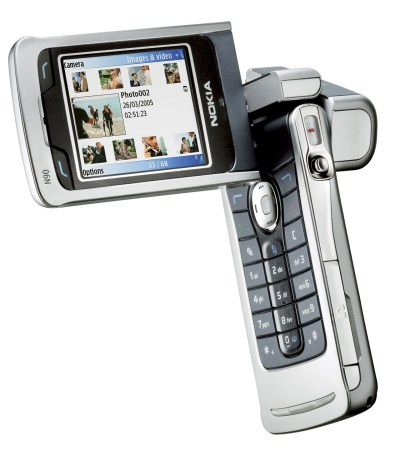 The Nokia N91 is a multimedia phone that runs on 3G, and is built to store thousands of music files with its 4GB hard drive. It's basically a combination of an MP3 player and camera phone – meant to compete with iPods and digital cameras (ie. Canon) with its built-in high quality Carl Zeiss lenses. But what makes it stand out is its bizarre design where you rotate the camera lens and the screen like a Rubik's cube to get your photos taken.
Samsung X830 (2006)
The X830 looks more like a portable music player than a phone – when you press and hold the navigation wheel's central select button, the music player springs into action and the display shows you what's playing. If you use it as a mobile phone, the keypads are unusually only in 2 rows, so it takes a bit of getting used to. Much like an iPod, the wheel controls a lot of functions.
Motorola Aura (2008)
Announced in 2008, the Motorola Aura is a luxurious upgrade to the V70 which came out in 2002. Both the V70 and Aura feature a circular screen, but the Aura's screen is slathered in 62-carat sapphire crystal. The swivel mechanism of the Aura contains 130 ball bearings and steel gears coated with tungsten carbon carbide – the same stuff used in high performance racing engines. Sadly, it was limited by its 2G network and 2MP camera. But still, it remains a collector's item today, fetching thousands of dollars.
Just think of all the fancy phones you could've owned in the past! Nowadays everyone's obsessed with getting the latest version of smartphones that look basically the same.