BL drama is getting more mainstream lately, thanks in part to the rise of dramas (and films) that focus on male-male relationships. While these dramas were immensely popular, it's the actors who are the true anchors – even outside of the drama series. These gorgeous guys are also often seen promoting their dramas or endorsing products as a "BL couple", so it's only natural that they're around each other a lot, which leads to fandoms dedicated to them as a pair.
While the concept of BL has been around since the 90s (in manga), it wasn't until about 2018/2019 that it made an impact in the drama world thanks to the proliferation of Thailand's BL dramas like TharnType (2019), Love By Chance (2018), and Theory of Love (2019). While filming was restricted in Thailand due to Covid-19 measure for much of 2021, we've seen a ton of new BL titles released in the third quarter and for 2022.
Related: Meet the new crop of hot BL actors
Meet the famous BL couples
The most famous BL couples are often the leads in their dramas, and the most popular ones have excellent chemistry both on and off screen, leading fans to *speculate* if they're a couple in real life (no, they're not).
BL fans would refer to these couples by the combination of their names in the series they're in – some couples are so popular that they're also referred to by their real names. Here are some of the most popular BL couples:
GMMTV pairs
Thailand has a number of "couples" from the dozens of BL dramas they produce, and the actors are mostly from one large entertainment company that churns out a lot of BL dramas: GMMTV.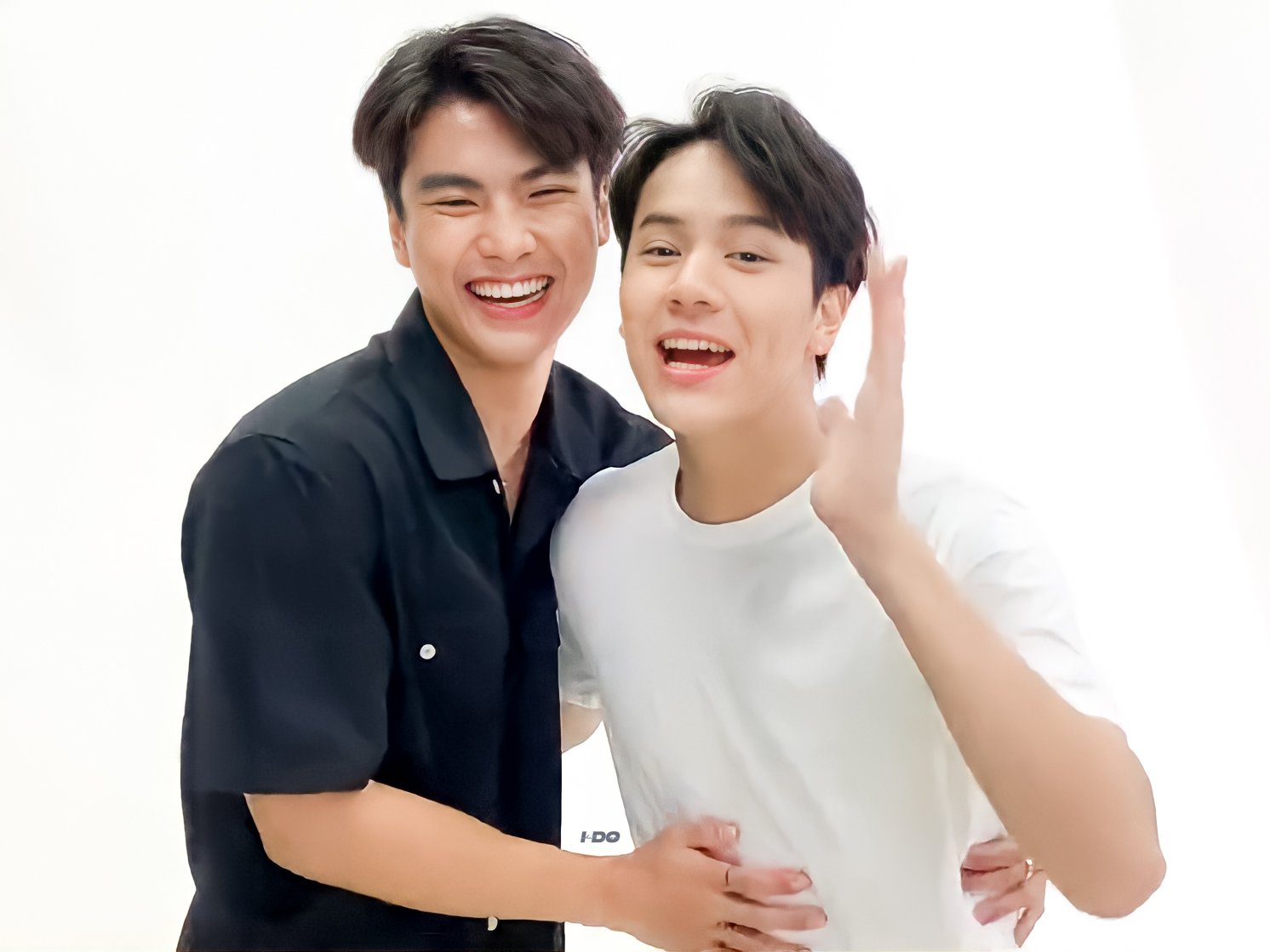 Currently, the most popular pairing is Ohm Pawat and Nanon Korapat, or OhmNanon, who are currently the leads in the hit BL series Bad Buddy which aired in October 2021. While the BL couple's on-screen chemistry is great, the fact that they're also flirty off camera – and long-time buddies – is the reason they have so many fans.
Thanks to the popularity of the 2021 hit Tale of a Thousand Stars (or 1,000 Stars), we're seeing more of EarthMix, who are Earth Pirapat and Mix Sahaphap. While their series showed off their chemistry, they're even closer in real life as besties and roomies (at one point). We'll see them again in the upcoming series, Moonlight Chicken.
A very popular 'BL' pair is BrightWin (Bright Vachirawit and Win Metawin) who play "SarawatTine" from the hit series 2Gether: The Series (2020) and the follow up, Still 2Gether.
OffGun – Off Jumpol and Gun Atthaphan – have been in Senior Secret Love: Puppy Honey 1 & 2 (as "PickRome") and most famously, Theory of Love (2019) as "KhaiThird" where they play besties-turned-lovers. They're back together again as "SeanWhite" in their latest drama, Not Me which aired in December 2021.
Also up there in popularity are TayNew (Tay Tawan and New Thitipoom), or "PeteKao" from the popular series Dark Blue Kiss (2019). In both dramas, the boys started off as annoyed friends-turned-lovers.
Other famous pairs
A popular surprise hit in 2022 was Secret Crush On You, thanks in huge part to the intense chemistry of the leads: popular jock Nuea (Billy Pachanon) and the nerdy Toh (Seng Wichai). Apart from their on-screen chemistry, these two actors are also close in real life. Fans of BillySeng will get to see this BL couple's chemistry again in the series War of Y in August where they portray actors in the BL industry.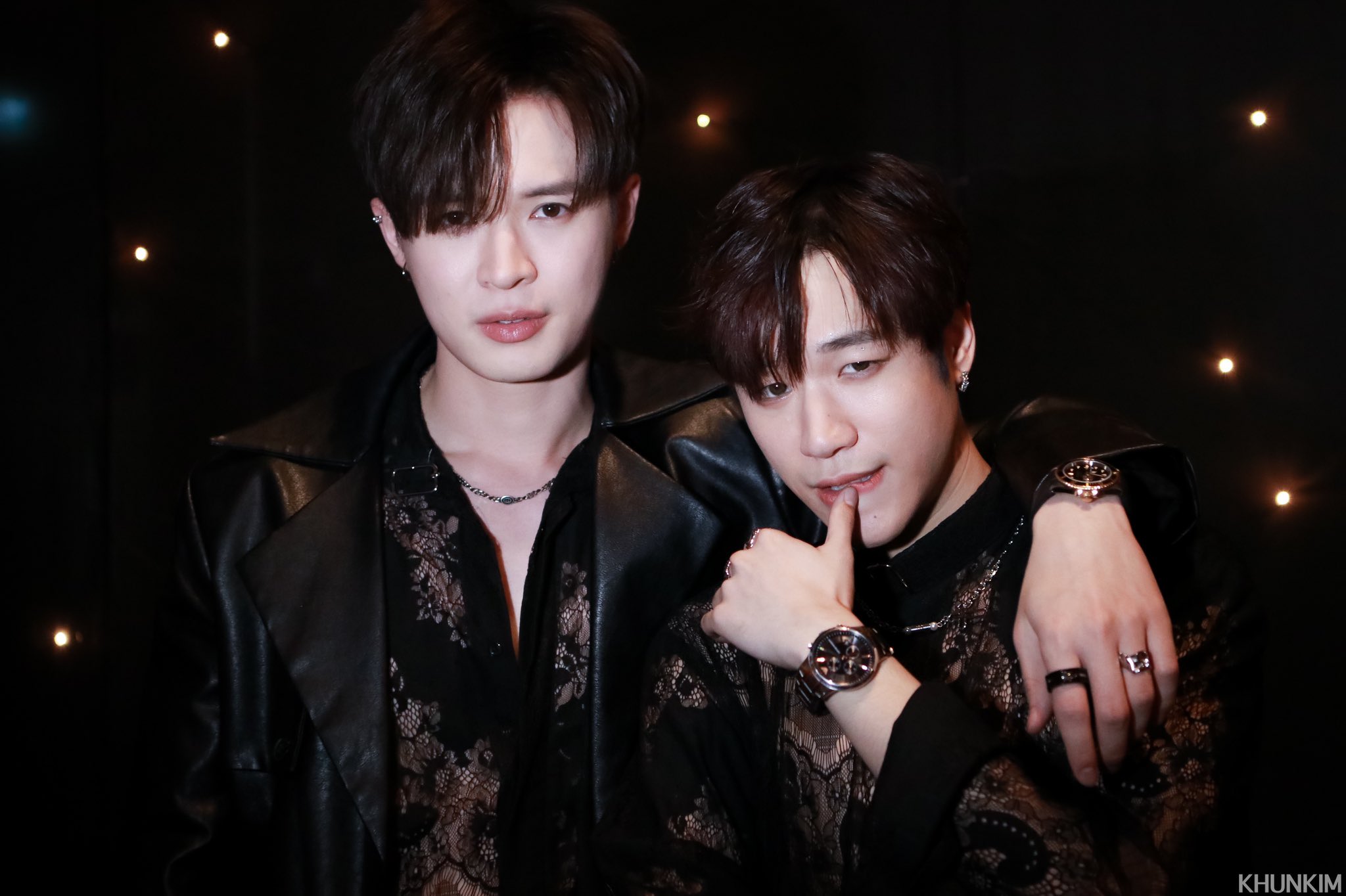 Cutie Pie was an instant hit thanks to its two gorgeous leads: Hia Lian (Zee Pruk) and Kuea (NuNew Chawarin). Not only were their on-screen scenes sizzling, their intense – yet timid – chemistry off-screen doesn't go unnoticed by fans. ZeeNuNew also recently gave a name to their fandom: ZonZon.
The popularity of the series Lovely Writer has also seen the shipping of KaoUp (Kao Noppakao and Up Poompat) who play the role of Nubsib and Gene. In the real world, these two actors – who happen to be great friends – have a fandom called KupAo, which is an amalgamation of their names. They also co-host the programme "KaoUp The Next Journey" together on Youtube.
From the hit Until We Meet Again comes OhmFluke (Ohm Thitiwat and Fluke Natouch) who play the reincarnated protagonists who reunite after a double suicide. Their ship is so popular that not only do they have a dedicated fandom (called MyBlue) but they'll also be leads in 3 upcoming series in 2022!
Last year's series I Told Sunset About You introduced us to BKPP (Billkin Putthipong and PP Krit) as schoolboy protagonists Teh and Oh-aew respectively. The sequel, I Promised You The Moon, follows their journey as university students. The behind-the-scenes of the series filming really show how close these two actors are.
Even secondary couples in BL series get some love from fans. The secondary couple in TharnType 2 – Leo and Fiat – made enough of an impact that they became leads in their own series, Don't Say No (2021). Starring Ja Pachara and First Chalongrat, or JaFirst, their incredible chemistry on- and off-screen have earned them their own dedicated fandom, called Domjiw. Fans can't get over their height difference, and the way Ja flirts with the chaotic First.
Mii2 (Jimmy Karn and Tommy Sittichok) – who play "SaifahZon" in Why R U? (2020) – have also appeared in SaifahZon Story and are also in 2 other BL series – Peach of Time (2021) and Middle Love (2022). Their fandom name is Yahom.
Another secondary couple is BounPrem (Boun Noppanut and Prem Warut), or "WinTeam" from Until We Meet Again (2019), who are getting a lot of attention recently as they've been in several events and campaigns together – a new series has been announced.
In China, the most famous BL pair these days is undoubtedly "WangXian" from The Untamed (2019) series – aka Wangji (Wang Yibo) and Wuxian (Xiao Zhan). These gorgeous boys hit it off so well in their flowy costumes that fans just can't get enough of them!
From Taiwan, the biggest title of 2021 was undoubtedly We Best Love, which was split into 2 seasons, and feature the romance of Shi De and his crush Shu Yi, played by Sam Lin and Yu respectively. Both of them – and SamYu – have appeared off-screen in many promos for the series.
With so many more BL titles coming out of Thailand, the Philippines, Taiwan, and Korea, there's no doubt that we'll see more popular 'couples' being shipped.
BL fanmeets and variety shows
While Korea has exported its music and dramas to an international market, Thailand has done the same with their BL dramas! When a new drama is released, the stage "couples" will promote it by appearing in fanmeets or special events/shows.
Below is an example of a show featuring MaxTul (Max Nattapol and Tul Pakorn), who've been shipped as a pair since Together With Me (2017) and have been leads in 4 series together, with the latest being Manner of Death (2020). Sadly, they never got to name their fandom.
Thai BL actor fanmeets are huge. As BL dramas gain in popularity, you can find fanmeets and online shows – for shopping sites, online games, etc – with BL actors promoting them.
Unlike in K-pop, boy x boy ships are not only tolerated, their management companies are more than happy to keep fans fantasising about their relationships.
While the fan events are usually there to promote their latest series, sometimes the boys are made to play games not unlike those you'll find at university orientations. This usually includes cheeky routines like 'pass the paper with your mouths' or the 'kiss-your-partner with a Pocky stick' routine.
This variety game show is promoting Taiwan's BL web series, History 3: Trapped with their gorgeous cast members:
Sometimes, these actors would put on musical performances (for some reason in Thailand, a lot of BL actors are also singers!) and sometimes they also appear as part of corporate promotions, like the case of MewGulf (Mew Suppasit and Gulf Kanawut). They were both leads in TharnType (2019) and the sequel TharnType 2: 7 Years of Love (2020) and had a dedicated fandom called 'Waanjai' (or 'sweetheart' in Thai) before both going separate ways.
Long filming sessions doing BL scenes together would no doubt bring two actors closer. No wonder they fuel a fan's imagination!
Do you have a favourite pair?