These days, you can't really hit the supermarket shelves and not see something that's supposed to be familiar – like a jar of Marmite – and find something odd about it. Many brands are into the limited-edition or "weird flavour" trend, and Marmite is far from being alone. This popular yeast extract has been around since 1902, and it's probably not shy about reinventing itself.
We've had bizarre flavours of Cup Noodles and KitKats and Pringles, so why not make that greyish goo (yeast extract) we know as Marmite taste even more bizarre? Here are some limited edition and bizarre Marmite flavours that you may have seen.
Marmite Dynamite
Marmite Dynamite is their brand-new, limited-edition chilli breakfast spread. In addition to the tangy fermented yeast flavour, you're supposed to get a kick of chilli. For those who love everything spicy, this may do the trick whether you use it as a spread or flavour it into a yeasty soup.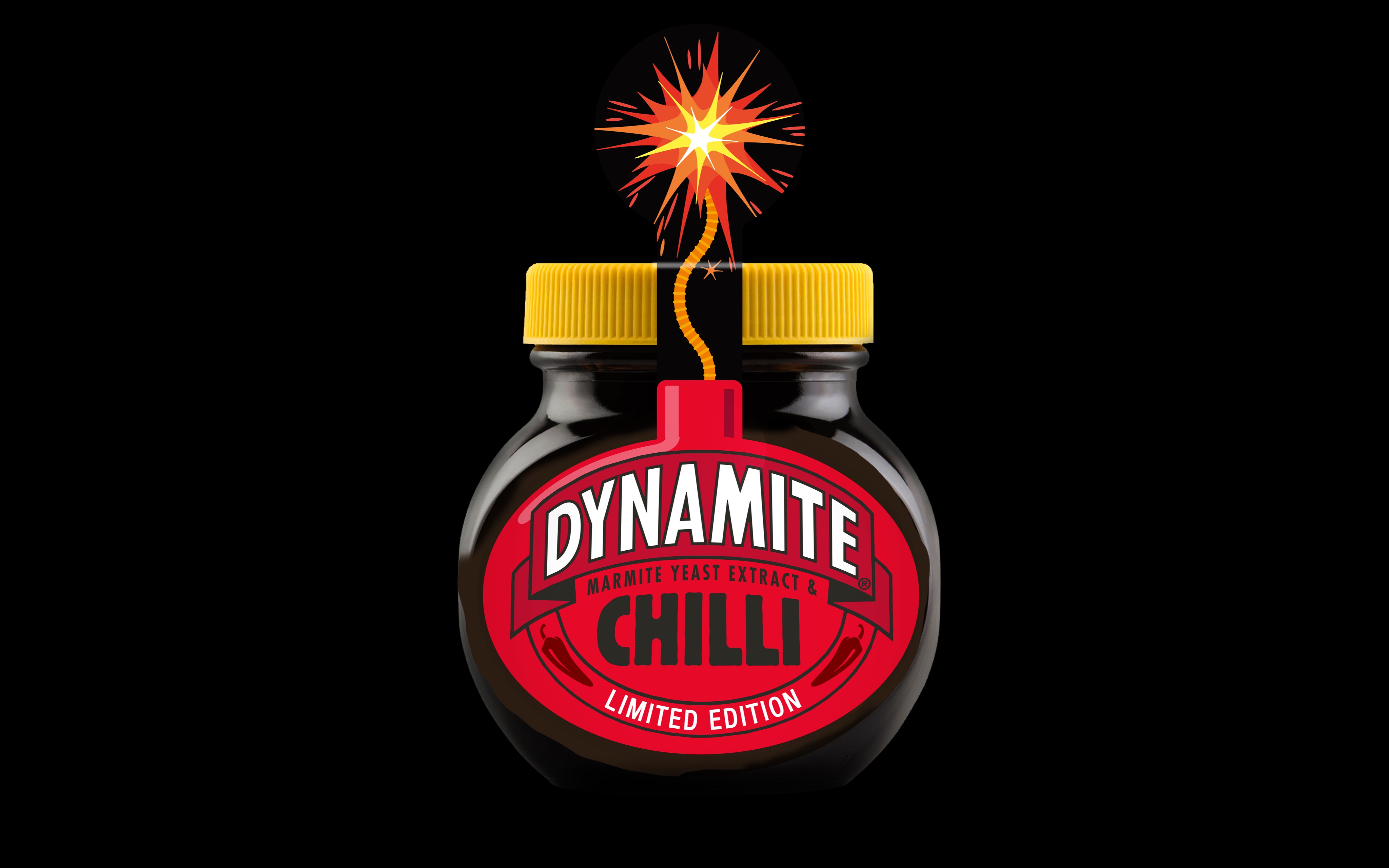 Marmite Peanut Butter (Smooth and Crunchy)
Marmite first launched Crunchy Peanut Butter in 2019 to great success, and then followed up with Smooth Peanut Butter in 2020 which proved to be equally popular. We love peanut butter on our morning toast, but what about the added element of Marmite? If you love the tangy flavour of Marmite, maybe having this crunchy spread may be just the thing to perk you up in the mornings.
Marmite XO (Extra Old)
Marmite XO is apparently for true Marmite connoisseur – since it's been matured four times longer than standard Marmite (at 28 days), it has a fuller-bodied, stronger flavour. First released in 2010, it was re-released in 2019 due to popular demand, but it's already been sold out for a while.
Marmite Summer of Love or Hate
In 2015, Marmite introduced a super duper limited edition of Marmite for their "Summer of Love" campaign. With a "lighter, summery blend," the retro-designed jars were inspired by Woodstock and the summer of love in 1967. The jars – available from July – September – came in "Summer of Love" and "Summer of Hate" designs, and there are only 94 jars made for the latter, one for each day of the British summer!
Ma'amite
A special edition was made in commemoration of the Diamond Jubilee of Queen Elizabeth II in 2012, which also coincided with Marmite's 110th anniversary. The label was redesigned with the name "Ma'amite" instead of Marmite, and the colour scheme was based on the Union Jack. Other patriotic hints include the crown (to replace the spoon logo) and the "Made with 100% British Yeast". Production was limited to 300,000 jars.
Marmite Gold
Back in 2012, the brand came up with Marmite Gold, a yeasty spread blended with gold-coloured flecks – it was the first ever version of Marmite which actually changes the colour of the spread. It was also presented in a special gold limited edition jar.
In 2018, Marmite created another gimmick in relation to gold by unveiling a gold-plated jar worth a reportedly tidy £1,500. Billed as the most expensive jar of Marmite ever, the jar is dipped in 18 carat gold and weighs 498g. Only one jar was made, those who wanted it had to download an AR treasure hunt app, Snatch, for a chance to win.
Marmite Marston's Pedigree
In 2009, Marmite went after the cricket-loving crowd by releasing a limited edition called Marsten's Pedigree. The jar resembled a red cricket ball, and the spread was made with Marston's Pedigree ale, the official beer of the England team. The blend was created for the 2009 Ashes Cricket test series between England and Australia.
Marmite Champagne
Released for Valentine's Day in 2008, Marmite Champagne was a limited-edition production of 600,000 jars that featured a heart-shaped label with "I Love You" in place of the logo. What made them special was the fact that they contain 0.3% champagne added to the recipe, and were initially released exclusively to Selfridges of London.
Marmite Guinness
In 2007 Marmite produced a limited edition Guinness Marmite – only 300,000 250g jars were released, each containing 30% Guinness yeast extract. This edition was actually a revival of the original Guinness Yeast Extract which was produced by Guinness themselves; launched in 1936, it was discontinued in 1968.
Marmite Ale
Then there are plenty of brand collabs, so you'll find Marmite as a flavour of chips, rice crackers, chocolates, and other snacks.
Their latest collab in 2021 is with a British craft beer brewery. Marmite Ale is an ale brewed with Perle hops, with real Marmite added to the mix, along with toasted Pilsner and Munich malt for a smoky, bready balance.