Whether you're a devotee of cosplay or a passing fan, there's no doubt that there's a lot of talent and passion that goes into each and every professional cosplayer. So what does it take to build an audience and become a pro cosplayer? How much does a cosplayer spend on a project?
We interviewed André Knite (KNITE) and Shunsuke, two amazing cosplayers represented by Tier One Entertainment, to find out about their craft.
KNITE is a professional makeup artist, and a cosplayer known for some of the most iconic characters, like Persona 5's Joker, Studio Ghibli's Howl Pendragon, and JoJo's Bizarre Adventure's Kishibe Rohan. Shunsuke is an artist, model, and photographer who's not afraid of pushing boundaries of gender stereotypes and sexuality as a cosplayer.
1. Is this who you've always been or is it someone completely different from your everyday life?
KNITE: There are many elements of myself I show online but of course there will always be a percent I don't want to show for my own privacy.
Shunsuke: Through the years, I have always shown a pretty authentic image of myself. I would say, the main difference between my personality on social media and in real life mostly lies on how much of my opinions and ideas I am willing to share. I obviously keep some aspects of myself private.
2. When did you start cosplaying? When did you start doing it professionally?
KNITE: My cosplay journey started in 2010 purely out of curiosity/wanting to pick up a new hobby and make new friends. From 2010 up until 2015, I was posting my cosplays on social media and that's when it started to gain more traction. In 2016 I got my first guest convention job in China, so I would say 2016 up until now I've been doing it professionally.
Shunsuke: I started cosplaying as a hobby in 2014 if I recall correctly, and I managed to make it my full-time job in late 2019.
3. How long did it take for you to build your audience base?
KNITE: Quite a few years actually. Because I started cosplay so early, I was one of the first cosplayers to be prominent on social media such as Instagram, Tumblr, and DeviantArt (back in the day). There was a website called WorldCosplay which still exists today; I used to post a lot of my photoshoot images on there. In 2013 I created my Instagram account, so I would say then up until now I've been growing my audience.
Shunsuke: As far as I can remember I started having a somewhat active audience on Facebook as early as 2015.
4. Which social media platform do you use the most, and which one do you think is the most necessary for a cosplayer?
KNITE: I would say Instagram as it's probably the best platform to showcase your portfolio. In my opinion, I think cosplay can thrive on all platforms, it just depends where your target audience is based. I created a TikTok around 4 years ago, but only recently started being more active on the platform. I've seen a huge growth in following in such a short time, it's surpassed all my other socials even though I've only been there for a while.
Shunsuke: I mostly use Instagram and Twitter and I truly enjoy both platforms for different reasons. IG is ideal for interacting with my audience via stories and to have some kind of photography portfolio, while I keep Twitter for the more risqué type of content.
5. Do you do all of this alone or do you have an assistant?
KNITE: From 2010 up until 2020, I did everything myself. The costumes, make-up, wigs, marketing, connections, business deals, and collaborations, etc. In 2020, I signed with e-sports and entertainment company, Tier One Entertainment.
They have assisted me for a few events as well as securing job collaborations with anime and gaming brands. A huge weight has definitely been lifted off my shoulders as I have more free time to think about what projects I want to do for the future.
Shunsuke: It definitely depends on each project. I used to do everything myself: from getting fabrics to sew my costumes to taking photos with my tripod and editing them, but nowadays it varies a lot. I still enjoy taking my pictures on my own as I have a lot of photography knowledge. It's the only way I find myself really satisfied with the outcome, but I still sometimes ask the help of my partner when certain concepts are too complicated to handle alone.
In terms of costume making, I prefer only focusing on making those that I intend to use for cosplay performance in contests. The rest of the time I only make certain parts of the costumes and alter pre-made outfits. When it comes to more complex projects, I love to work with talented seamstresses. It's usually the case for the majority of my works the past 4 years.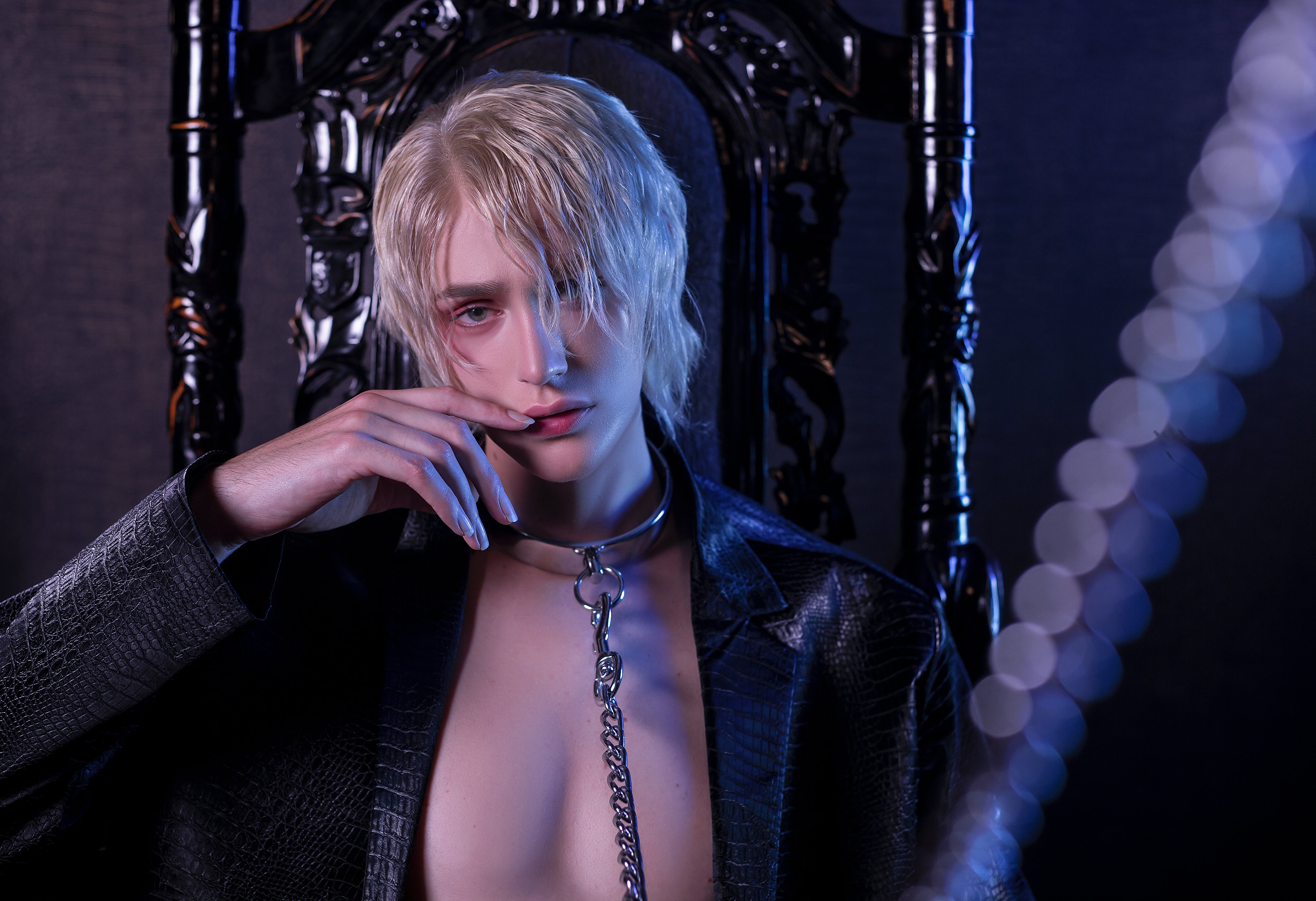 6. How much do you spend on a photoshoot on average? How long do you take to prepare the entire look?
KNITE: Honestly, my photoshoots are so versatile that it's hard to pinpoint an average cost. It can range from $100 to $3,000+, taking into account so many things such as costume production, wig costs, props, studios, location booking, photographer fees, etc.
My most expensive photoshoot would probably be my Howl's Moving Castle photoshoot in France. This outfit I actually got commissioned by a very talented seamstress called Shalizaa Clothing, who is based in Italy. The cost of the costume and the accommodation and flights to Europe was very expensive, but this was really a project I have wanted to do for over 10 years.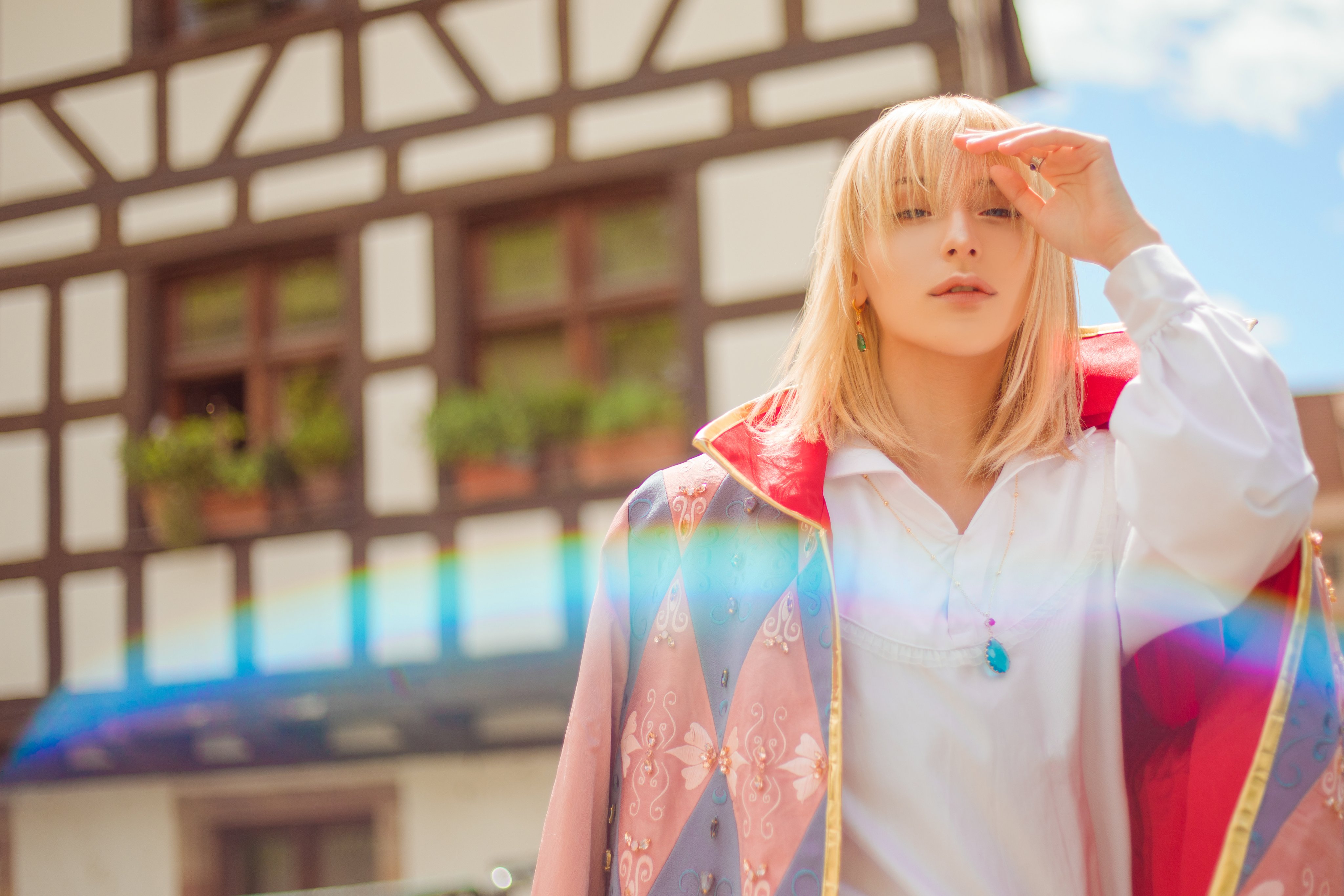 Shunsuke: It can range from $200 to $4,000 and from a week to a year. It vastly depends on the type of project. Costumes requiring to be custom made tends to range between $800 to $1,800 I would say, while the photoshoot locations can easily go up to $500.
7. How do you generate revenue as a cosplayer? Are there any tips you can give to an aspiring cosplayer?
KNITE: Being a professional cosplayer, I generate revenue through sponsorships, guesting at conventions, and collaborations with companies. For aspiring cosplayers, I would recommend to start small. If your aesthetic fits the brand you want to work with, you can always reach out for an opportunity to collaborate. There is no harm in trying!
Shunsuke: The key to a successful social media career is to create a few income streams. Personally, I manage to monetise my activity with conventions, Patreon, Gumroad, and photography gigs. I also used to have an Etsy store making custom products but it was put on hold since my schedule is quite busy for the time. Having several revenue sources will ensure more stability.
8. Did the pandemic affect you much?
KNITE: It definitely did. Because my main source of income was guesting at conventions and selling merchandise there, it was all put on hold due to the pandemic. Many companies that I worked with in the past were having troubles, so it was hard for everyone to generate income in the industry. I started streaming on Twitch because of the pandemic, it definitely pushed me to do something I've wanted to do for a while. But I really love streaming so it wasn't such a difficult thing for me to do. I had around 2 years off and really found myself and what I want to achieve for the future.
Shunsuke: It surprisingly did not affect me much, as it mostly made me focus on different aspects of my career.
9. What skills/knowledge do you need to do what you do?
KNITE: Because I have been doing cosplay for over 13 years, I would say it's mostly experience. I really started off with no knowledge whatsoever, and I'm continuously growing my skills overtime. Cosplay started off as a hobby for me, so I think that when you show the world your passion, people will gravitate towards you.
Shunsuke: Cosplay requires a pretty wide range of different skills, but I'd say if you lack one, there are many ways to dodge the problem. For instance, if you are unsure about your costume-making abilities, you can easily purchase almost any outfit online nowadays. Makeup, wig styling, stage performance or photography can be good to master but they're not exactly a requirement. In the end, cosplay is about having fun, so you shouldn't prevent yourself from doing it because you lack experience.
You can follow André Knite here and Shunsuke here. Want to see more cosplayers? Check out our list of male cosplayers with abs, here.