Students initiate fashion show to raise money for NGO
Taking up a novel cause, local students established Model for Hope, recently taking place at Zouk, which helped to raise money for women in distressing situations, such as sexual slavery.
Beginning as a project developed by a group of NUS students and later roping in ACJC and ACS(I), the event was a full-blown fashion show with 12 makeup artists, 40 models and 40 clothing changes. Originally, only 15 models were going to be used for the show, but Kovit Ang, the show producer, felt the event would go much smoother with more support.
In light of this, two casting sessions were held at NUS. "The response was overwhelming", said Ang, in reference to the number of models who applied to be a part of the show. Creating a mixture of high school students to recent graduates, most models were considered novices in the industry.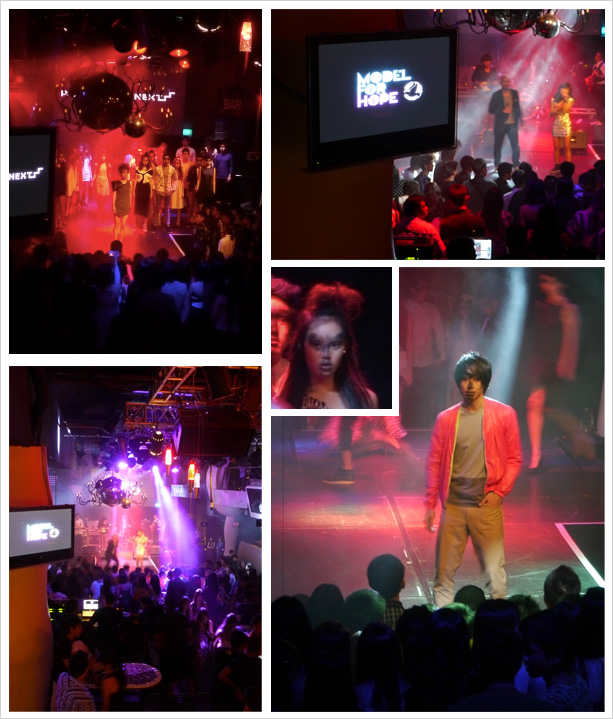 Outfits were provided by PARCO next NEXT, a label that strives to nurture local young and promising designers, ranged from sexy and edgy to cute and playful. The clothing paired with avant-garde hair, styled by a team from Hair Secret, and makeup, applied by The School of Makeup, added flair and personality to the production.
"I didn't want the show to be so constructed right away…I thought I needed to inject some fun…some energy", said Ang. Before the event, makeup artists and hair stylists were given a look sheet of a Vivienne Westwood collection from which to use as an inspiration to develop the show's ambience.
"The whole idea behind this has a very Vivienne Westwood, avant garde look, like cat-like tiger eyes", said Julia Blank, owner and manager of Dial for Style (link to http://dialforstyle.com) and current student at The School of Makeup, who provided volunteers for the event. "We tried to play around with a few colours and came out with the final look", which was dominated by painted brown smudges on the models' faces mostly covering the brow lines and noses of the female models and some cheekbones on the males.
All proceeds from the show will be directed to AFESIP Cambodia ('Agir pour les Femmes en Situation Precaire,' or 'Acting for Women in Distressing Situations'), which specializes in legal and investigation teams, HIV/AIDS Outreach, rehabilitation/reintegration and vocational skills training. Tickets sales from the event and additional corporate and individual sponsors all contributed to the proceeds. At the time of writing, the exact amount collected has not been released.