By Clara Lock
Indie rocker dishes about making it in the local music scene
Get your songs out of your bedroom and share them with the world. These are the words of wisdom singer-songwriter Inch Chua has for aspiring artistes hoping to break into the industry.
"A lot of people are afraid that if they put up their work, they're only going to get one or two views," said the 22-year-old. Chua gained an online following with Youtube videos of her original compositions such as Wallflower, which is also the title of her debut album.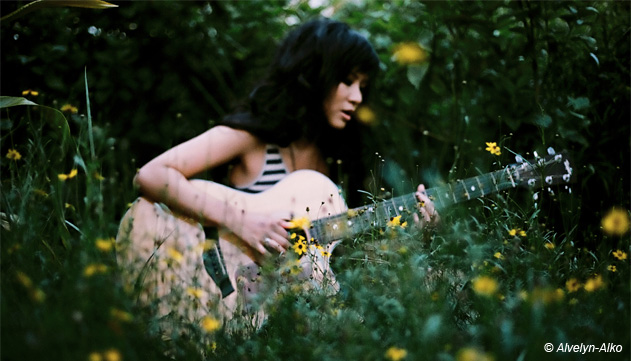 She cites persistence and resistance as two important traits for success, but advises against trying to do it all on your own. The Laselle-SIA alum with a diploma in arts management started singing professionally at 19, and attributes her growth to the support she received from the musical community.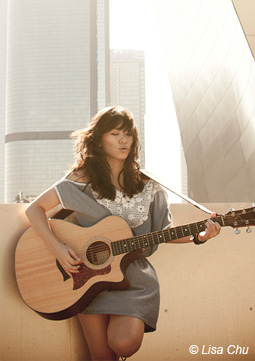 "It keeps you encouraged to keep going," said Chua, who has overcome her fair share of difficulties as an artiste. Even finding a band she could perform with proved a challenge when she first started out, and she had, on more than one occasion, flirted with the notion of giving up.
Although the music scene is on the rise, Chua feels there is still room for improvement. "People at the top need to understand the growing (music) industry and be willing to take risks to allow it to be more progressive," said Chua, who feels that Singaporeans are generally a 'risk-averse' lot. She hopes in the future the larger population of musicians and creatives will step up as well to keep the scene from being stagnant.
The bubbly, pint-sized musician was the first local solo artiste invited to perform at the South by Southwest music festival, one of the music industry's largest events, in Texas earlier this year.
Chua is also the ambassador of this year's Eco Music Challenge a songwriting competition organised by the National Environment Agency (NEA) to champion the green movement.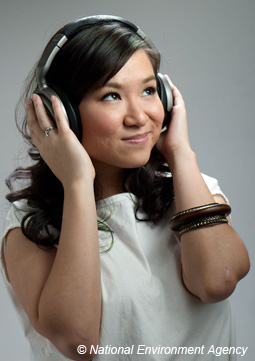 This year's winner is 20-year old Lee Fengheng with the song, "World without fences". "It was one of those very genuine and very delicate songs that conveys the message really, really well, " said Chua, who expressed her soft spot for singer-songwriters.
She feels that such contests offers aspiring songwriters a unique platform to showcase their talent, as it is different from a music contest where bands and artistes just play covers. "The Eco Music Challenge can push the boundaries and create opportunities for new artistes," said Chua. The contest offers a number of benefits to songwriters from being spotted by industry professionals to learning about an array of opportunities available such as creating jingles and doing commercial work.
It is understood that Chua will be heading to Los Angeles to pursue her music career and develop as an artiste and will be shuttling between Singapore and the United States for shows and projects. For the time being, she will play her last gigs on the 16th and 17th of September as part of the Esplanade Presents: On The Waterfront concert series, and the Rev Up @ Orchard 2011 in conjunction with the Singapore Grand Prix