With the pandemic still raging, it can be hard for some of us to tell apart the events of 2020 with 2021, but one thing's for sure: it was a hell of a ride! The best way to remember this crazy year is with memes – because let's face it: no one has any energy left to read.
Let's recap the memorable events of 2021 by month – some months were dry, but others were chock full of meme-worthy events.
January
Capitol Hill Insurrection: Prior to Donald Trump's diseased tenure, it's a scene that's impossible to imagine – but the US Capitol on January 6 was the site of a terrifyingly violent, yet also comically incompetent, uprising by a gang of far-right soccer moms and racist cosplayers.
GameStop Wall Street: Later that month, a popular foul-mouthed Reddit page called WallStreetBets upended Wall Street when it boosted the stock prices for GameStop, causing some Wall Street short-sellers to suffer paper losses of around US$20 billion.
March
Suez Blockage: The Suez Canal is one of the world's most vital economic arteries, accounting for 12% of all global commerce, and it was entirely choked – like a clogged pipe – for a whole week (23-29 March) by a single ship: the aptly-named Ever Given.
April
Russian dude stuck in Chinese show: Hapless Russian reality TV contestant Lelush unwittingly found himself a contestant on China's Chuang 2021, apparently against his will, which made hilarious as the handsome blond competed deliberately badly in songs, dances, and audience polls. He was finally voted out on April 24 – no one was happier having lost a competition.
Singapore's Racist "Karen": Later that month, former Singapore property agent and self-professed Hwa Chong alumna, Beow Tan defiantly takes a break from living the dream to go on a racially-motivated rant on her now-removed Youtube paage for which she was fined, and later remanded to IMH in July.
May
MBS Badge Lady: On May 15, a woman best known as "MBS Badge Lady" was captured on video not wearing a mask at MBS – but this wasn't her first offence. She's been seen without a mask and even breached her SHN several times. Her fame was sealed when the video of her went viral; in it, she tells the SDA: "Who are you? Who are you representing? Where is your badge? Show me your badge."
Second Lockdown in SG: Singapore effectively went into an almost-lockdown during Phase 2 (Heightened Alert) from May 16 to June 13, which saw gatherings capped at two people and dining in prohibited. This was due to the rising number of unlinked cases and clusters in the community.
July
KTV Clusters: The rising number of Covid-19 clusters in KTVs certainly raised more than a few eyebrows. While many people were wondering how KTVs were allowed to open, some were blaming Vietnamese hostesses and horny Singaporean uncles for the spread. As a response, Singapore went into another Heightened Alert from Jul 19 to Aug 8, when only 2 people are allowed to dine out (5 if all parties are fully vaccinated).
River Valley Axe Murder: That month on July 19, a tragedy unfolded at River Valley High School: a murder involving a student with an axe, prompting the nation to ask many questions. However, The Straits Times made a spectacularly bad step when an article on the River Valley incident on the front cover was accompanied by an ad for Axe Oil displayed prominently. The caption of the ad: "To get you prepared for the next step."
Kris Wu Arrested: Following accusations by 19-year old Chinese university student, Du Mei Zhu on Jul 8, Chinese-born Canadian pop star Kris Wu was arrested by authorities in Beijing on suspicion of rape on Jul 31. There were allegations that Kris would bring young girls into his home. After the arrest, almost all traces of the singer seem to have disappeared from Chinese social media.
August
Fall of Afghanistan: In a year of tragedies, Kabul's dramatic fall to the Taliban stands out for its singularly heart-breaking consequences. Thousands died. Millions now starve. Millions more women specifically, have lost the few, hard-fought rights they may have once had to education, employment, or political representation.
September
Squid Game Takes Over: The entire planet became instantly obsessed with Squid Game after its worldwide release on Netflix. It was a bleak, nihilistic portrait of South Korea's socio-economic class structure, revealed through the personalities of the various contestants who play childhood games battle royale-style to win $4.6 billion Won.
October
Facebook Crashes: Half the planet loses its collective mind for 6 hours as Facebook (along with Messenger, Instagram, and WhatsApp) mysteriously stops working, leaving parents/aunties/distant relations with no way to communicate. Meanwhile, the other half of the planet simply switched over to Twitter to join the conversation®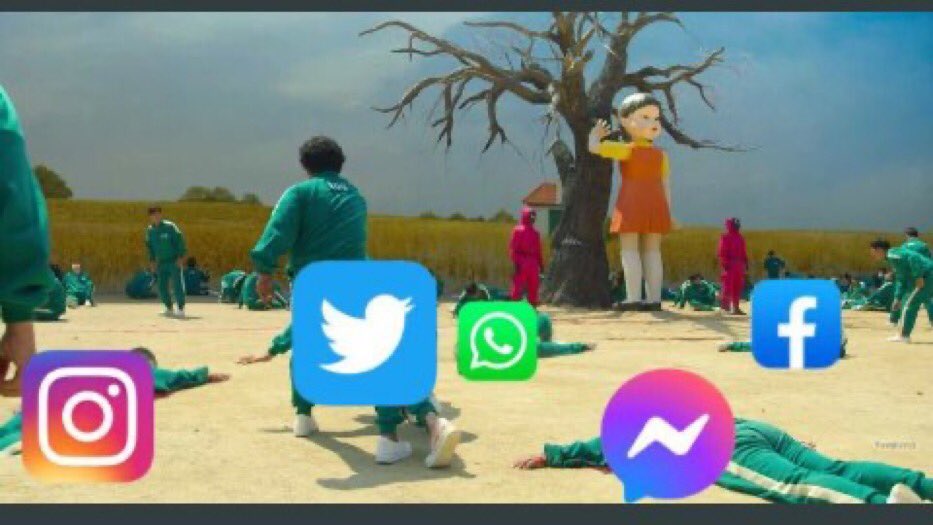 Could the outage be due to Eugene Soh (aka Dude SG)'s Red Lite Green Lite Instagram AR filter game blowing up with over 1 billion plays at the precise moment FB crashed? We may never know.
October
Shatner Goes to Space: Art imitates life, when at age 90, William Shatner (aka Star Trek's Captain Kirk) goes to space aboard evil genius/benevolent billionaire, Jeff Bezos' Blue Origin rocket (which is shaped like a penis).
Facebook Rebrands: In a bid to try and stay relevant to anyone under 20, Facebook goes through with the rebrand no one was asking for in the first place. As of Oct 28, Zuckerberg officially became the CEO and chairman of Meta, the new parent company name for Facebook.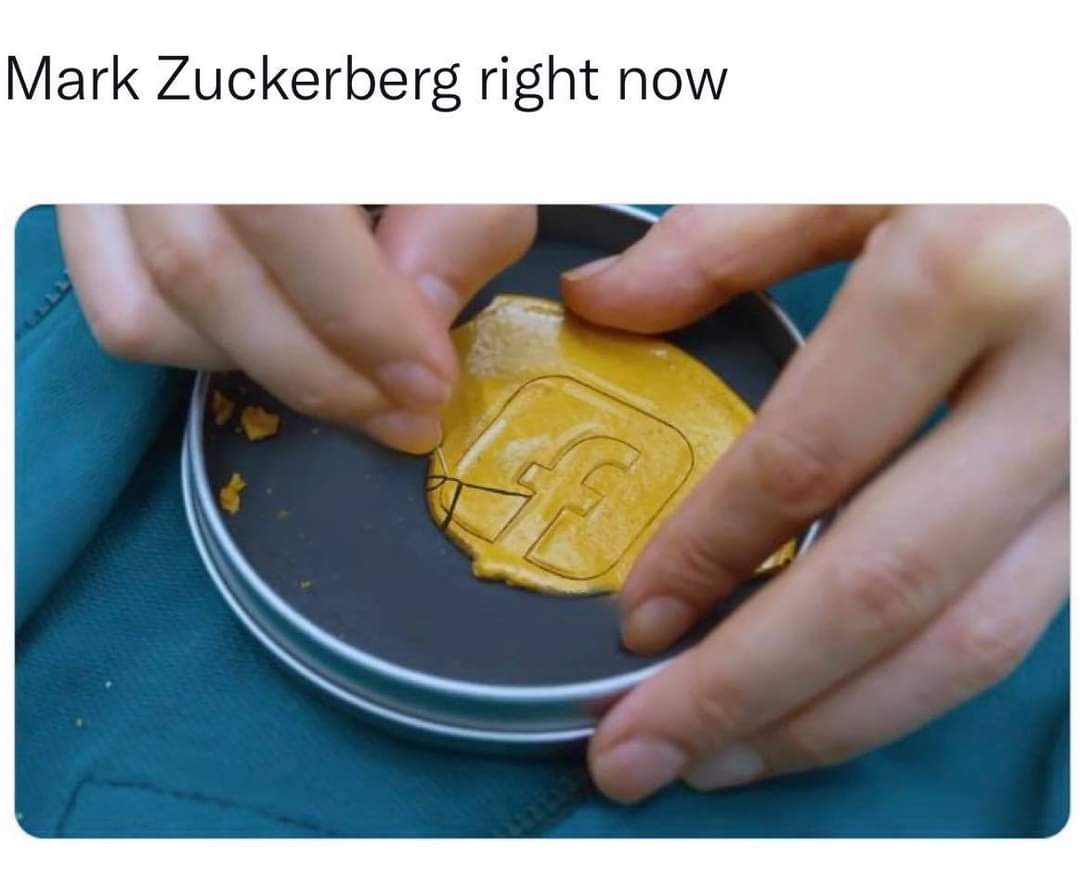 Halloween: This year was the first time anyone could really celebrate Halloween. When it came to dress up, it's no surprise what everyone wanted to be…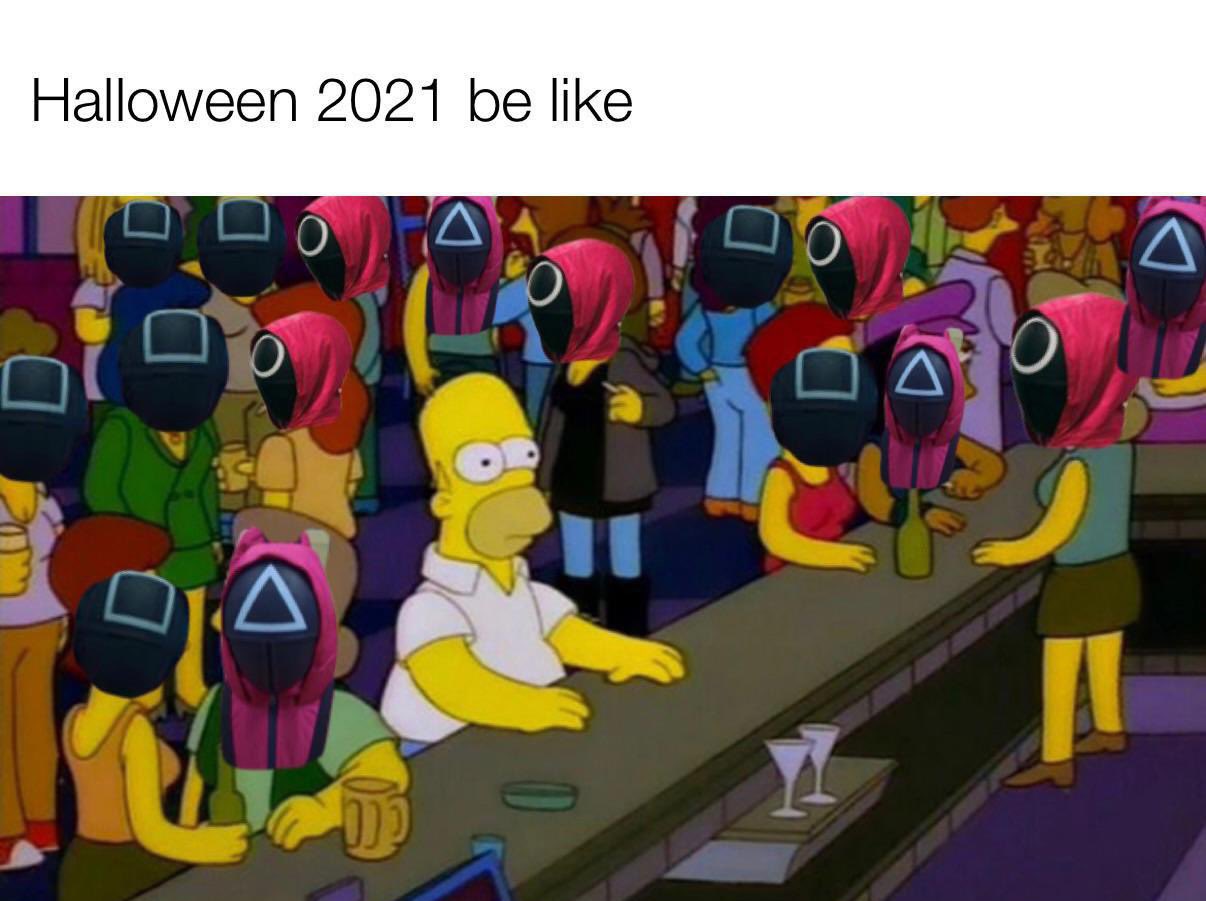 November
Peng Shuai's Weibo Post: Chinese tennis star Peng Shuai posted a 1,600-word message on Weibo about her sexual encounters with high-ranking CCP official Zhang Gao Li on Nov 2. She then disappeared from public view for 18 days, prompting Naomi Osaka to trend the hashtag #WhereIsPengShuai. The WTA pulled out of China citing concerns about her welfare.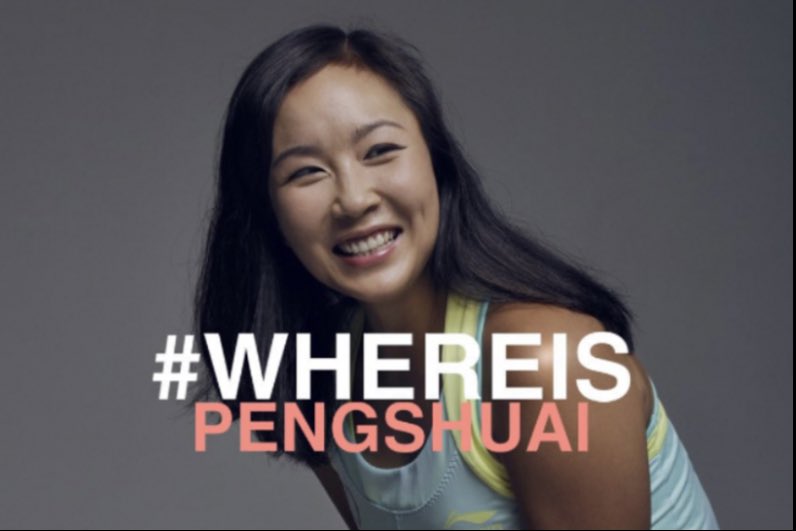 However, on Dec 19, Peng Shuai revealed in an interview with Lianhe Zhaobao that she never accused anyone of sexual assault.
Greta Strikes Again: On Nov 5, Greta Thunberg calls out COP26 in Glasgow as a failure, saying, "It is not a secret that COP26 is a failure!"
Death Row: Meanwhile at home, Covid-19 may have actually saved a life for a change. When convicted drug smuggler Nagaenthran Dharmalingam tested positive for Covid-19, he was given a stay of execution a day before he was due to be hanged. Rights groups and death penalty opponents have been urging for the execution be abolished because the man is intellectually disabled.
Otter Drama: On Nov 30, the international press was abuzz with news of a British PR who was mauled by a bunch of otters in Botanic Gardens. He received 26 bites in total. His case is hardly the only one involving rogue otters, but it's certainly the most dramatic. During an interview, he said: "I actually thought I was going to die – they were going to kill me."
December
The COP: On Nov 30, Raeesah Khan resigned, sending the Worker's Party into a 9-hour inquiry session at the Committee of Privileges on Dec 13. Singaporeans were glued to the word battle between Pritam Singh and Edwin Tong, and came out with some hilarious memes.
Leehom Drama: Not long after that drama, the nation was glued to the news, as Taiwanese singer Wong Leehom's divorce saga kicks off on Dec 15. We collectively completely forgot about Covid-19, global warming, the economy and so on, for an entire week as the drama unfolded between Leehom and his soon-to-be ex-wife.
Pandamonium: After the first baby panda was born in panda to parents Kai Kai and Jia Jia in August, the zoo held a poll to select a name for the young one. On Dec 29, they finally decided on 'Le Le' ( 叻叻) in reference to an old Chinese term "Shi Le Po" which refers to Singapore. Sadly, Le Le will be sent back to China when he turns 2… and his parents' 10-year loan period to Singapore ends next year.
OnlyFans blowout: To wrap up 2021, we have our very own OnlyFans star Titus Low, 22, who made headlines on the last days of the year by being charged with transmitting obscene materials via OnlyFans. Thanks to mainstream media's reporting, his name is pretty much a household name by now. Also, public service announcement here: the offence of transmitting obscene material electronically carries a jail term of up to three months, a fine, or both.
What a year 2021 has been!